Last year the only Georgia I knew, like most people, was the one in the United States, but thanks to social media marketing and Georgia tourism, I was convinced to explore the country. Still, I had no idea of what It would be like once I would actually arrive there, would the people be friendly, would the country be as nice as advertised? However, once I was there, I was immediately struck but its beauty, and whether it was the wine, the breathtaking scenery of the Caucasus mountains or just the apparent simplicity and love of everyday life, I left a piece of my heart in this beautiful and charming country.
I landed in TBILISI, Georgia after a 3.5hr flight from Dubai with Fly Dubai, and was greeted by my tour guide. On the way to the hotel, he gave me a brief history of Tbilisi & Georgian culture, where we arrived around 3am local time. Georgia is really a small country situated in the Caucasus region of Eurasia, bordering Azerbaijan, Armenia, Eastern Turkey and Southern Russia. In the short time I was there, Georgia mesmerized me and I fell in love.
Here are some of the amazing things to do and places to explore based on my three day itinerary.
Day 1 Explore the old city of Tbilisi: Tbilisi is capital of Georgia, a laid-back city rich in history culture. The city is pocket sized with both historic & modern architecture. According to an ancient proverb Tbilisi is the city that loves you (#tbilisilovesyou) every guest is god send for Georgians and that reflects through their warm welcome to their country & excellent hospitality. Despite being so compact there's a lot to see & explore in city.
Walk around the street of old town: the street around the old town are narrow and lined with bars, wine shop, cafes, shisha bars & small restaurants. Just get lost on Old Street of Tbilisi and explore without a map or destination in mind. Visit Narikhala fortress & ST. NICKOLAS, a church which is built in 4th century, you can either hike up the steep street or take the cable car to reach fortress, once you up there the jaw dropping view overlooking the whole Tbilisi city is amazing. Next to the fortress is a 20 meter statue of MOTHER GEORGIA (kartlis Deda) it is a beautiful monument that beautifully represents the history & the architectural wonder of Georgians. The Mother of Georgia carries a bowl of wine in one hand and sword in other, the wine is for friends & the sword is for enemies. Her aluminum statue is visible from anywhere in the city.
While walking around and exploring the city I came across with some amazing modern architecture, which gives nice contrast to some of the much older architecture of the city. These 3 modern sites were worth clicking a photo. Peace of bridge, public service hall, teleferic station.
Day 2 – Gudauri ski resort: After exploring the Tbilisi second day I went a day trip to GUDAURI, located 2 hours drive away from north of Tbilisi. One of the most picturesque mountain ranges I have seen, as far as the eye can see with each peak topped by a hat of snow, and beautiful as they are, the pictures truly do not do it justice. Plus, this is by far one of the best & cheapest ski resort I have been to; you can take day pass to this resort and explore this beautiful mountain, you can also paraglide from the almost 4000m high peak, which is a definite must do. Make sure you get your instructor to take you for some amazing acrobatic tricks. If you are not in to skiing or snowboarding you can the take cable car to reach the top of the mountain to enjoy the beauty of this place. You can also ride a snowmobile or slide down a toboggan.
Ananuri castle & fortress: One of the ancient and must visit places in old town is Ananuri castle; on our way to Gudauri we stopped at Ananuri, A combined fortress & church on military highway. The view is breathtaking. Aragvi Lake located on old military highway is another breathtaking place, you can stop over while driving to Gudauri for picture.
Day 3– Kakheti and the City of Love: Last day I took half-day tour to do a wine tasting in Georgian vineyard in Kakheti. Kakheti is Georgia's most famous wine region. Georgia is believed to have one of the first wine producing country in the world and being wine lover I couldn't resist, wine cellars not only offer wine testing but also shows the entire process of wine making and packing. On way to wine cellar we visited Sighnaghi & monastery of ST. NINO at Bodbe. An Orthodox monastery located on a hillside lined with beautiful cypress trees offering an amazing backdrop view overlooking the Alazani valley.
FOOD: Last but not least don't forget to checkout food in Georgia, Georgian cuisine is a mix of European & Middle Eastern flavours. Khachapuri is the traditional national dish of Georgia, it is cheese filled bread shaped in various shapes & different flavors. Kinkali is another famous Georgian dish made up of thick dumpling with mince beef & soup inside. Churchkela is a very famous Georgian desert looks like candy prepared by threading walnut, hazelnut on to long string dipped in concentrated fresh grape juices.
I had an amazing 3 days in Georgia and  here's collection of my Georgia images. 🙂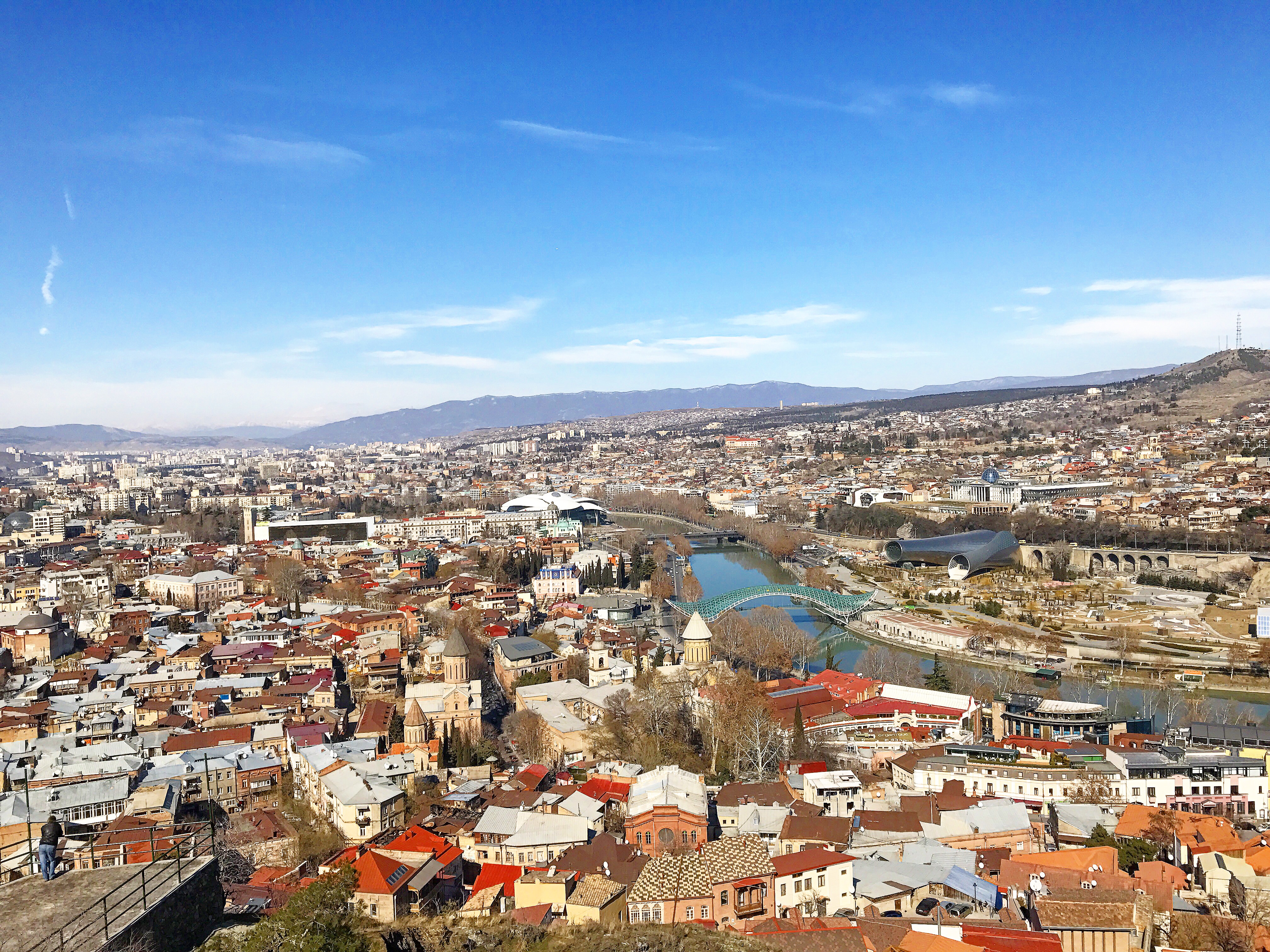 Old & ancient street of Tbilisi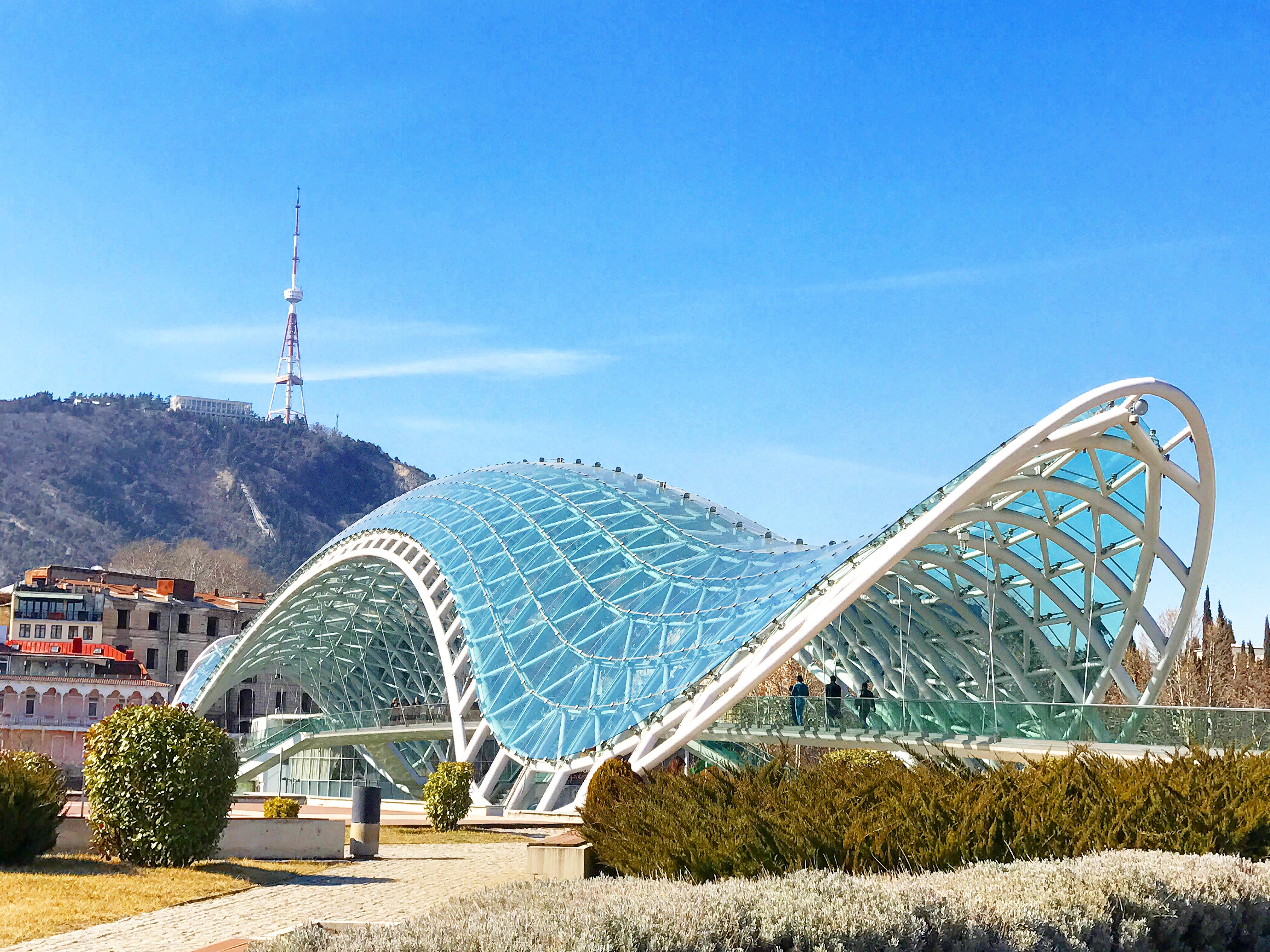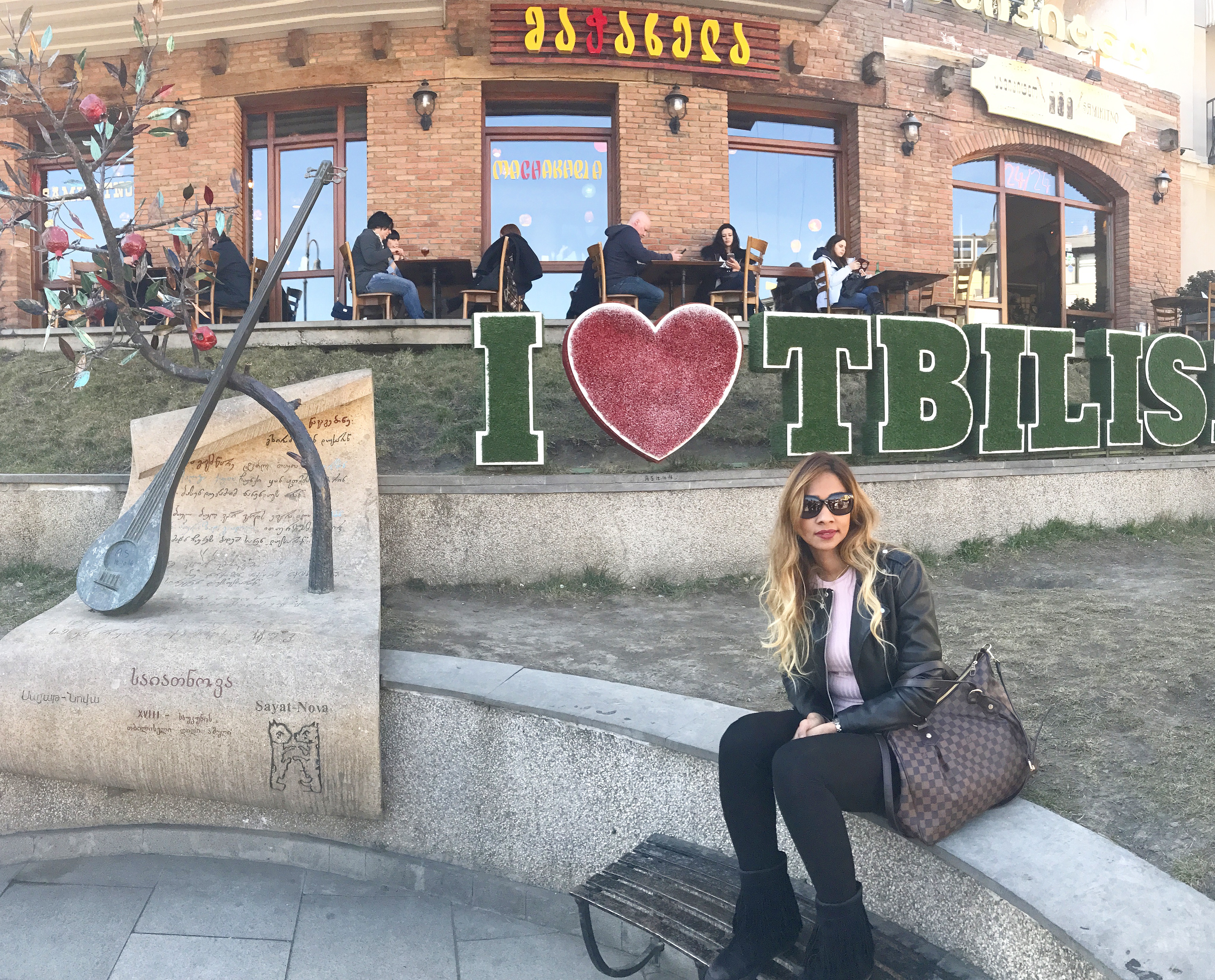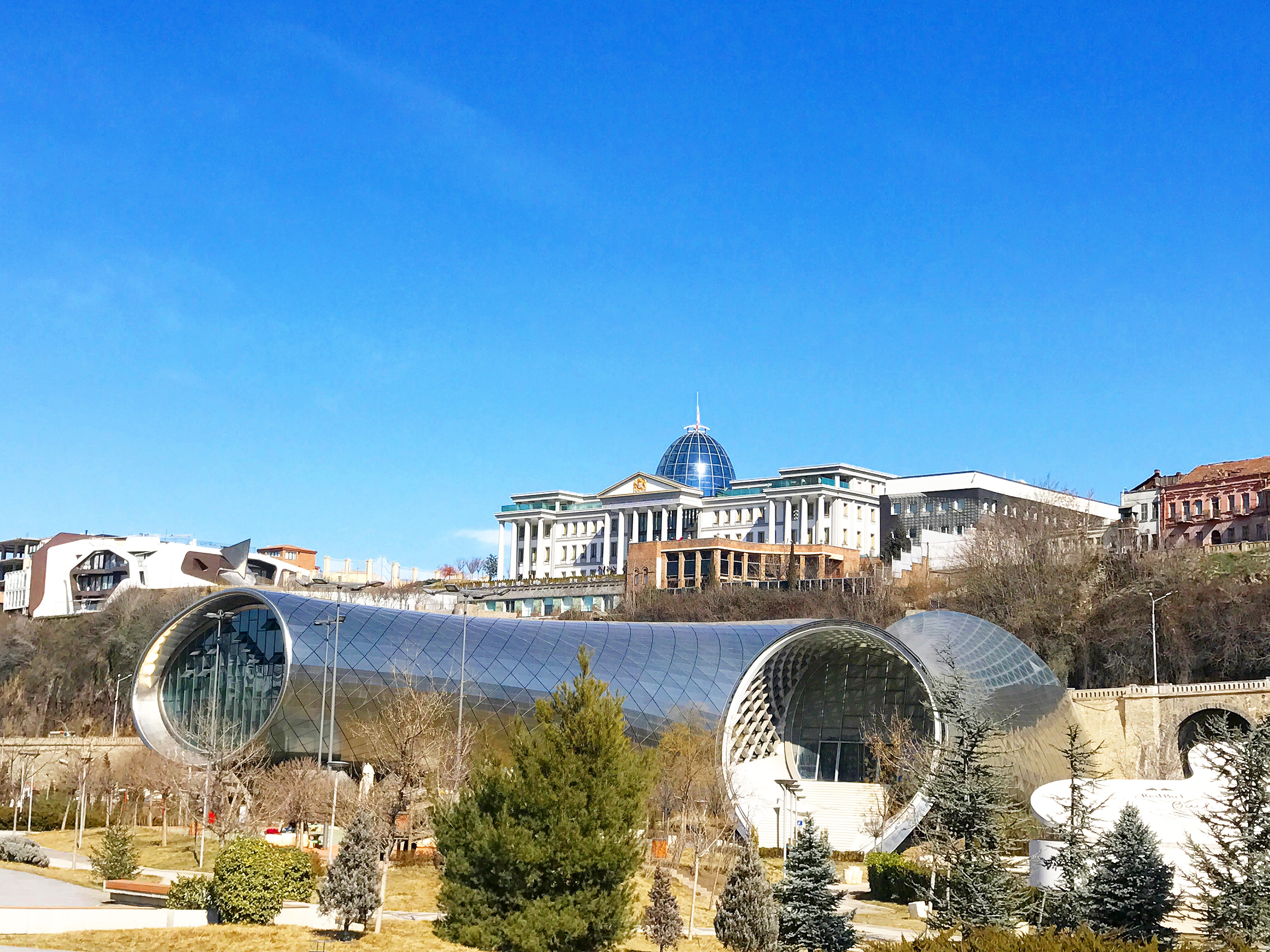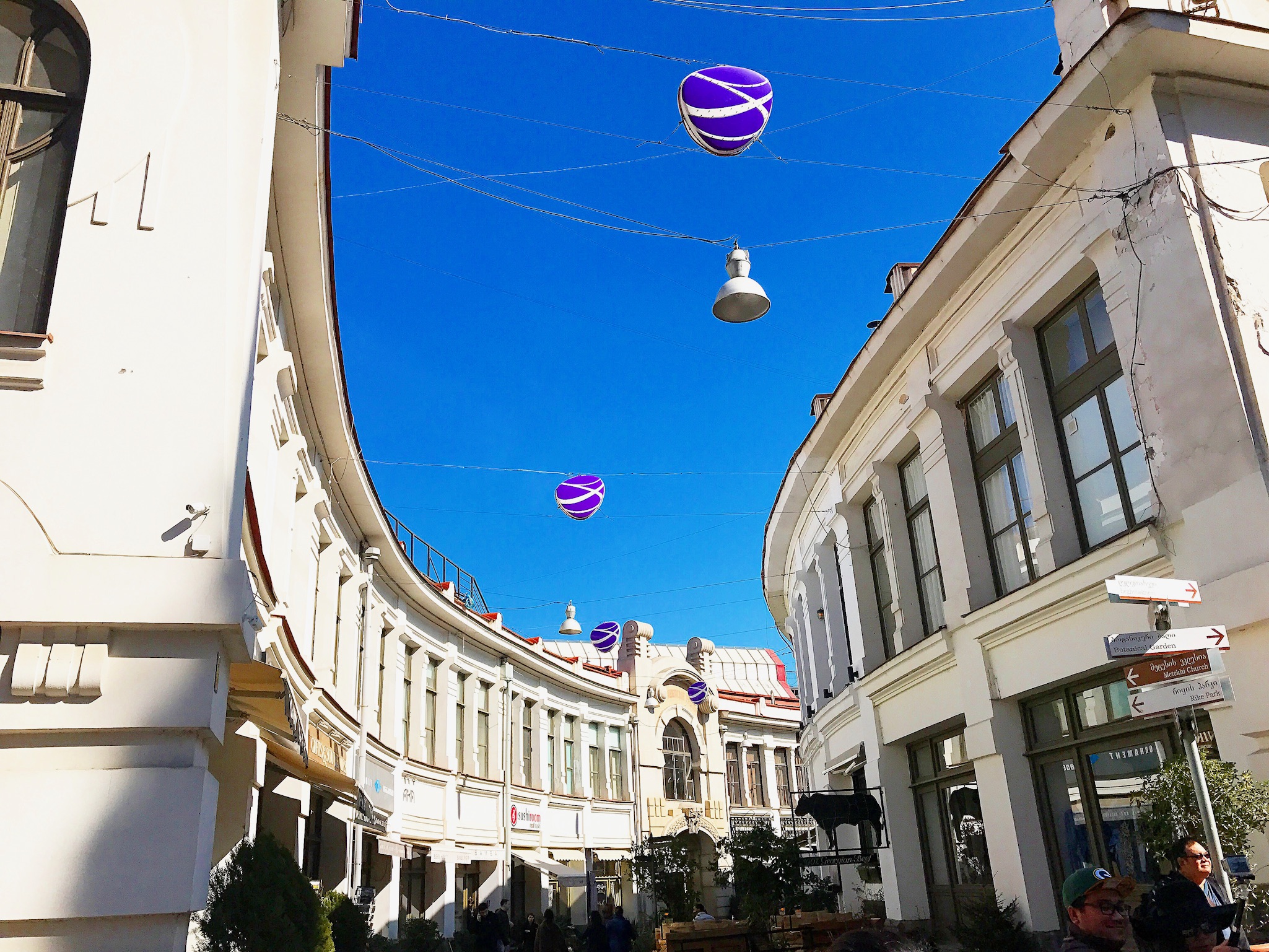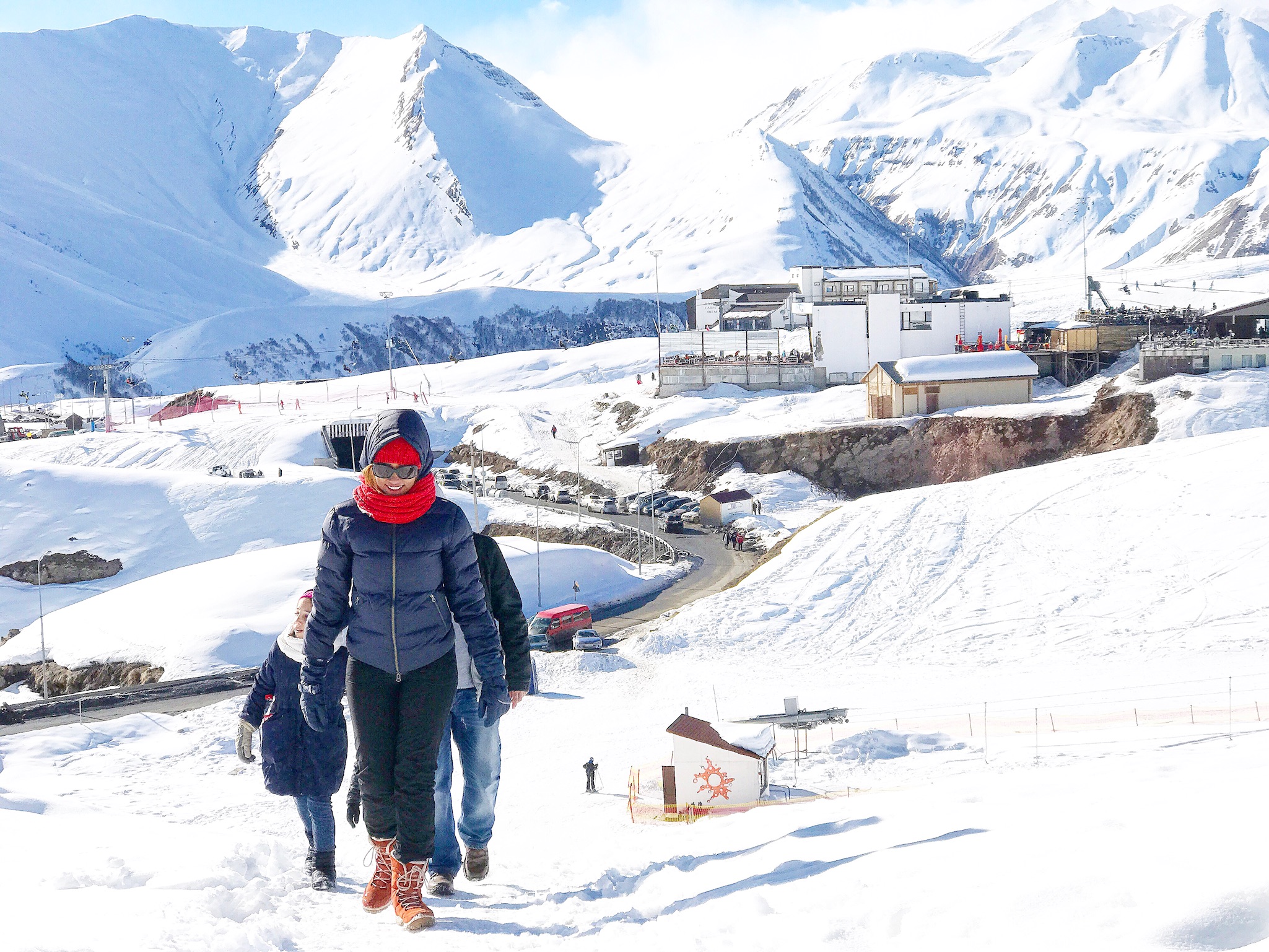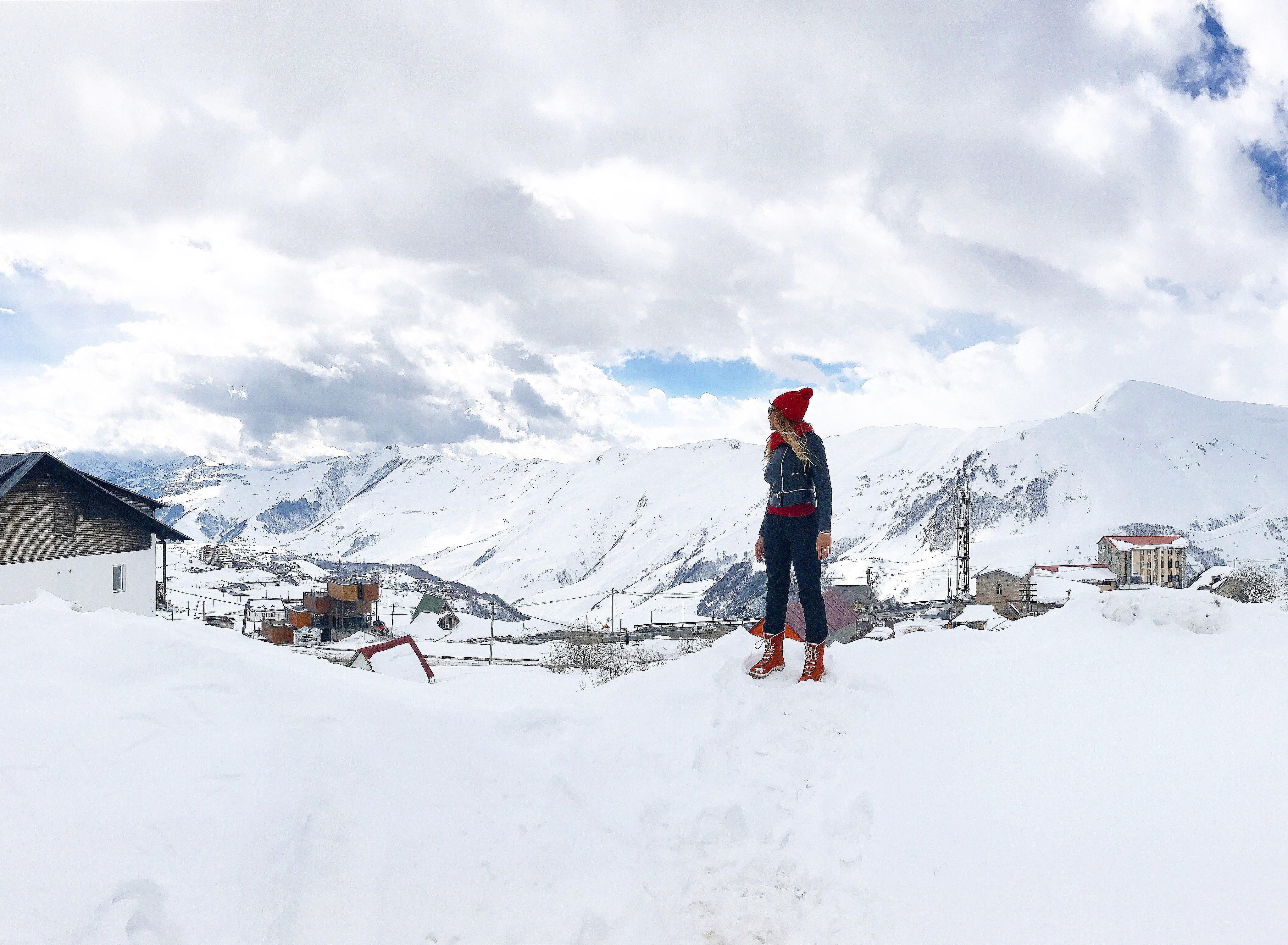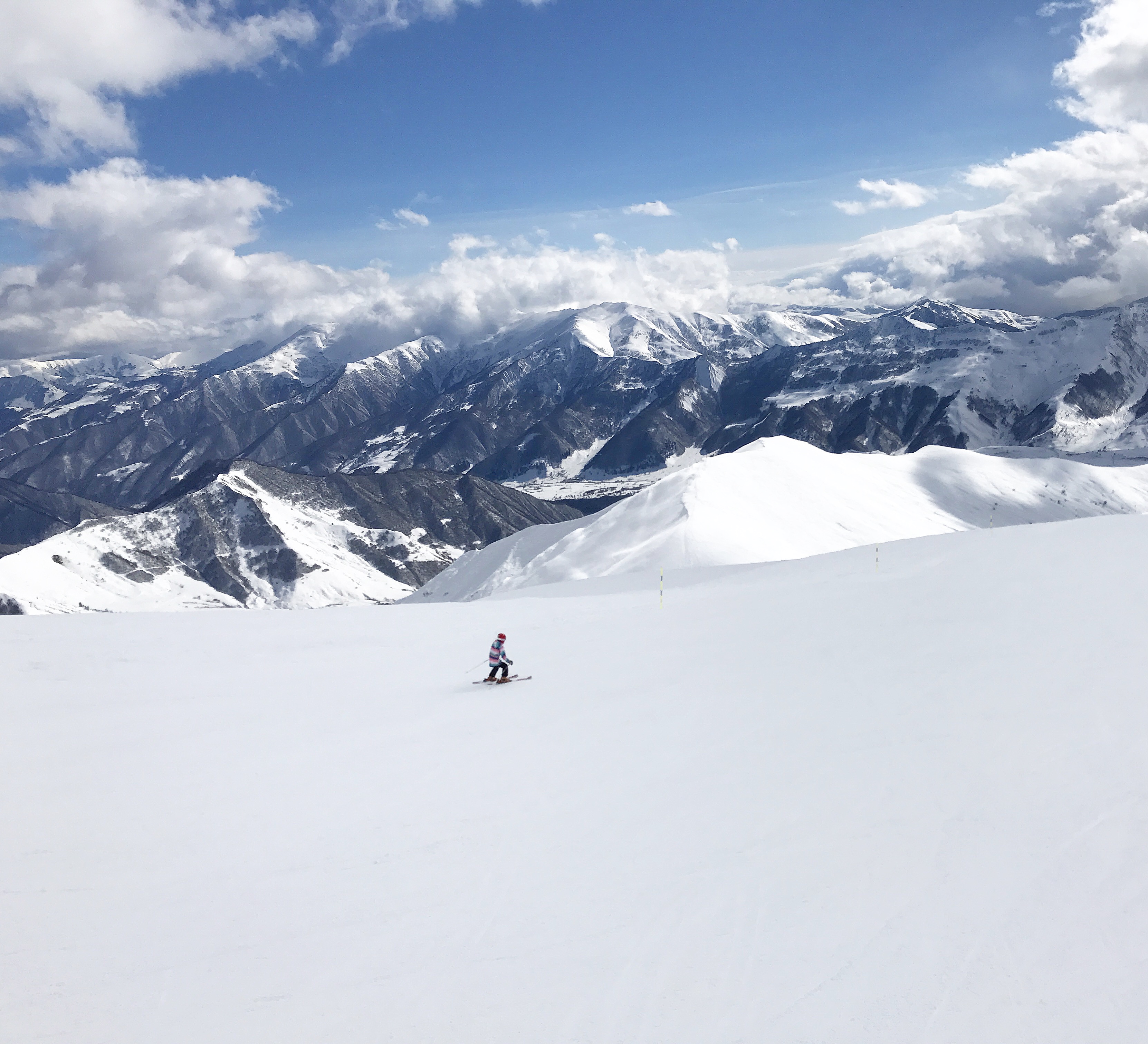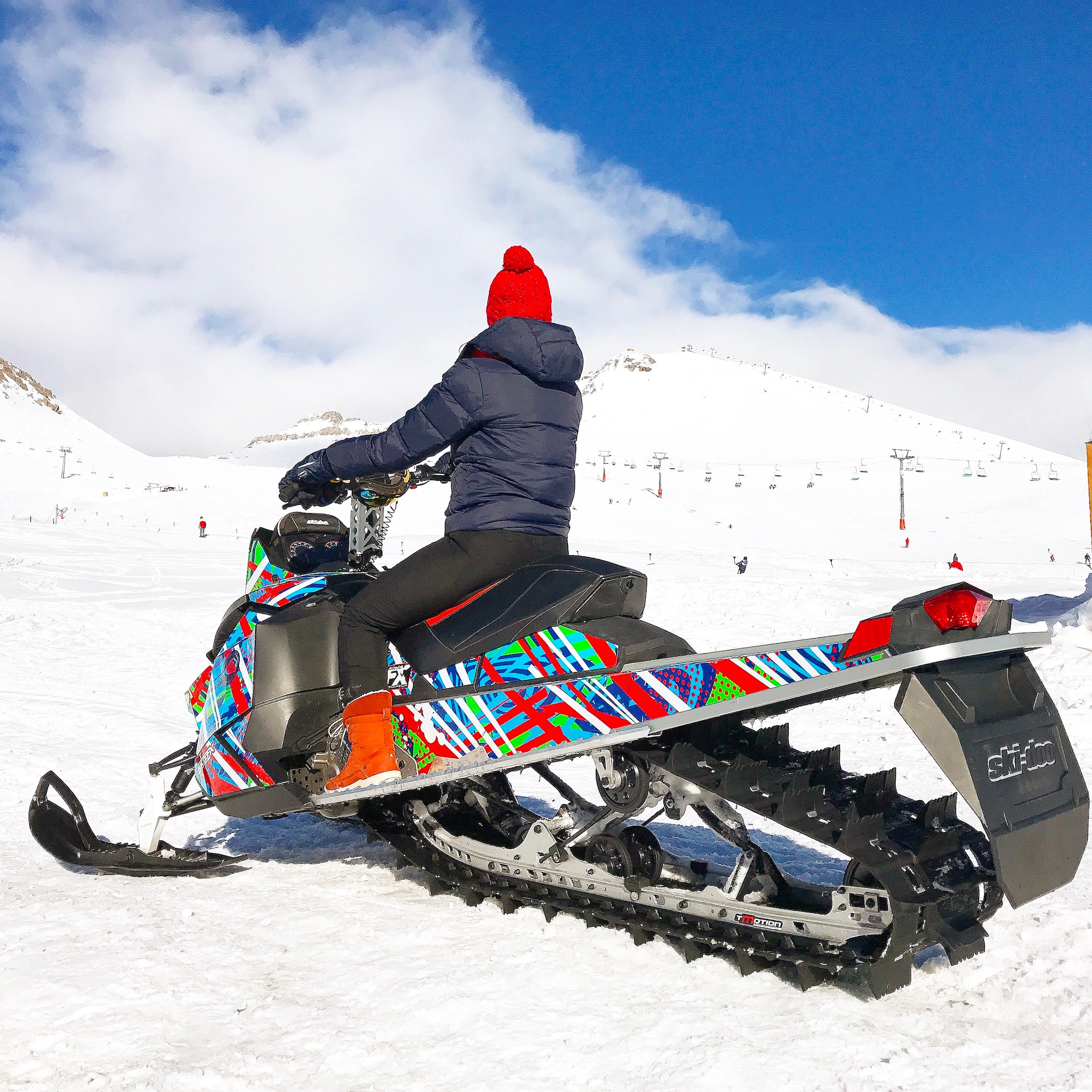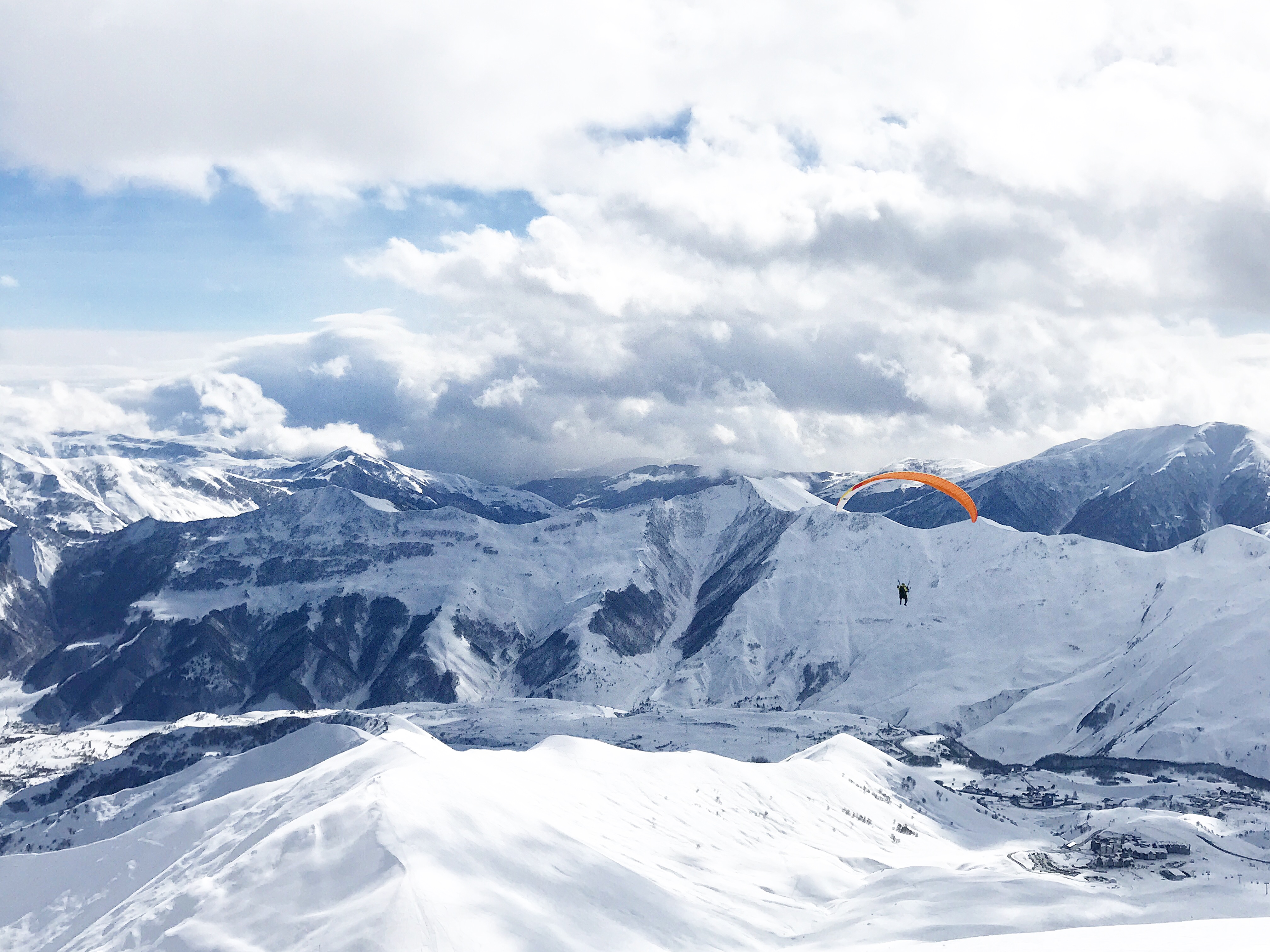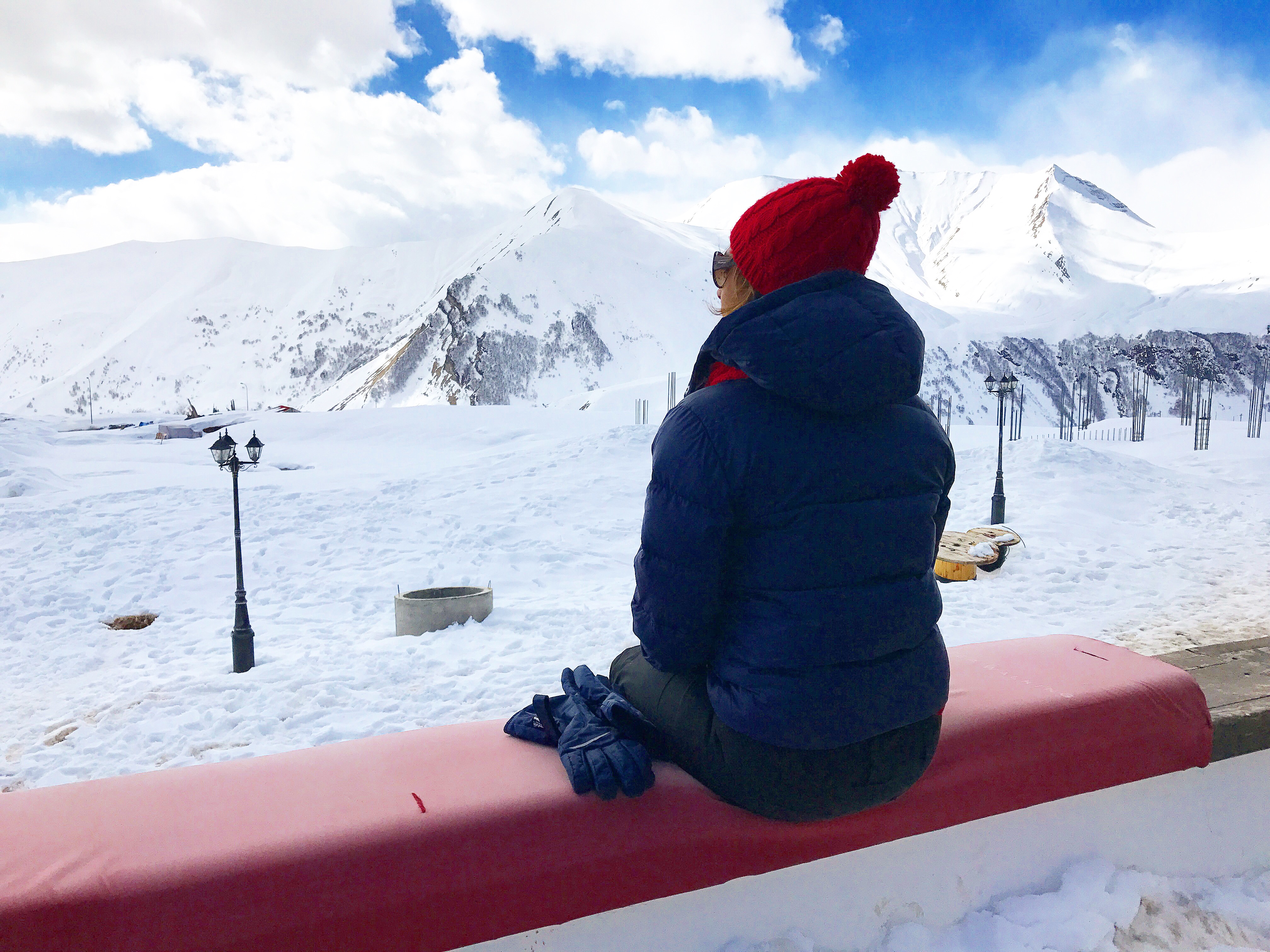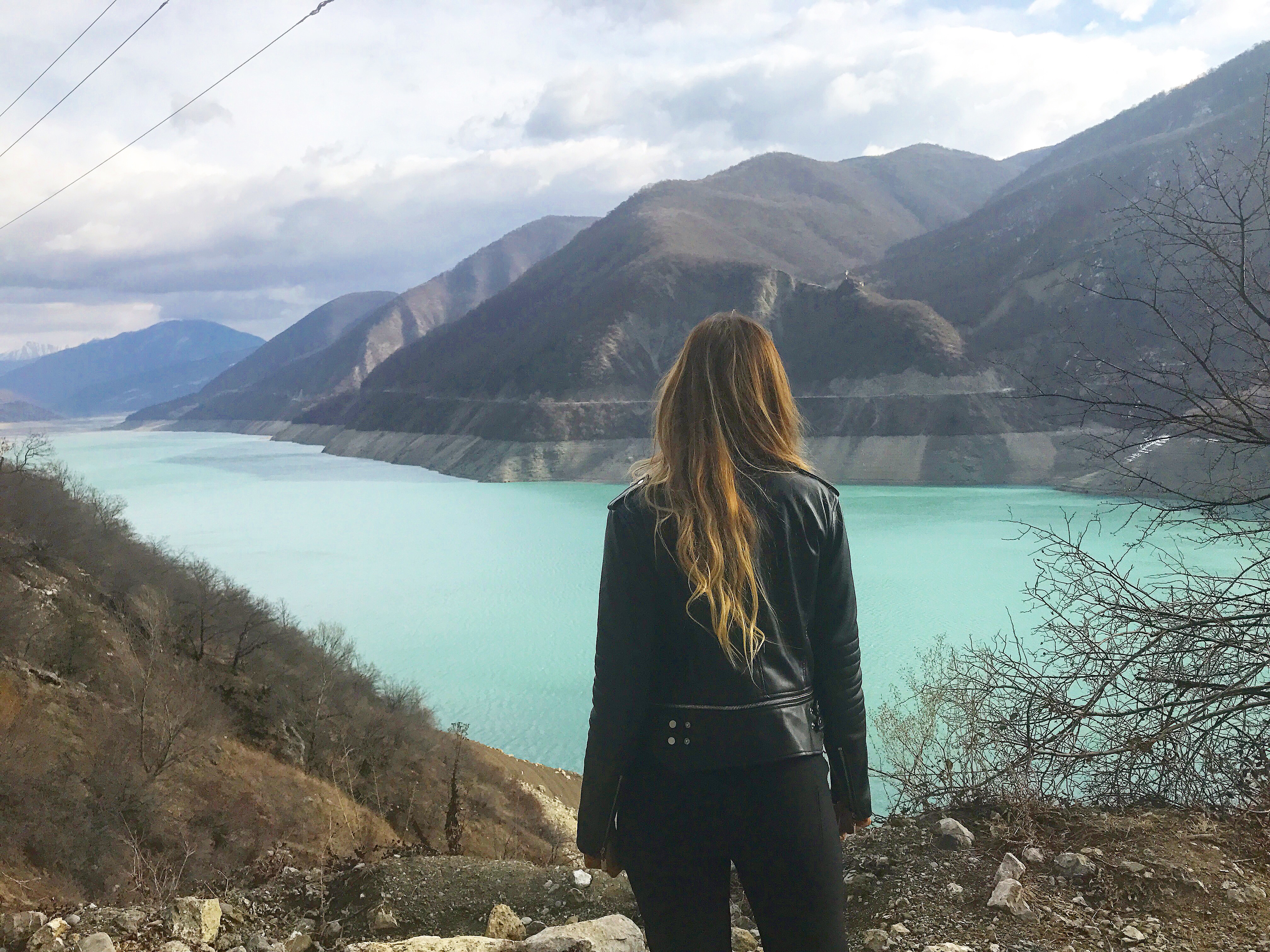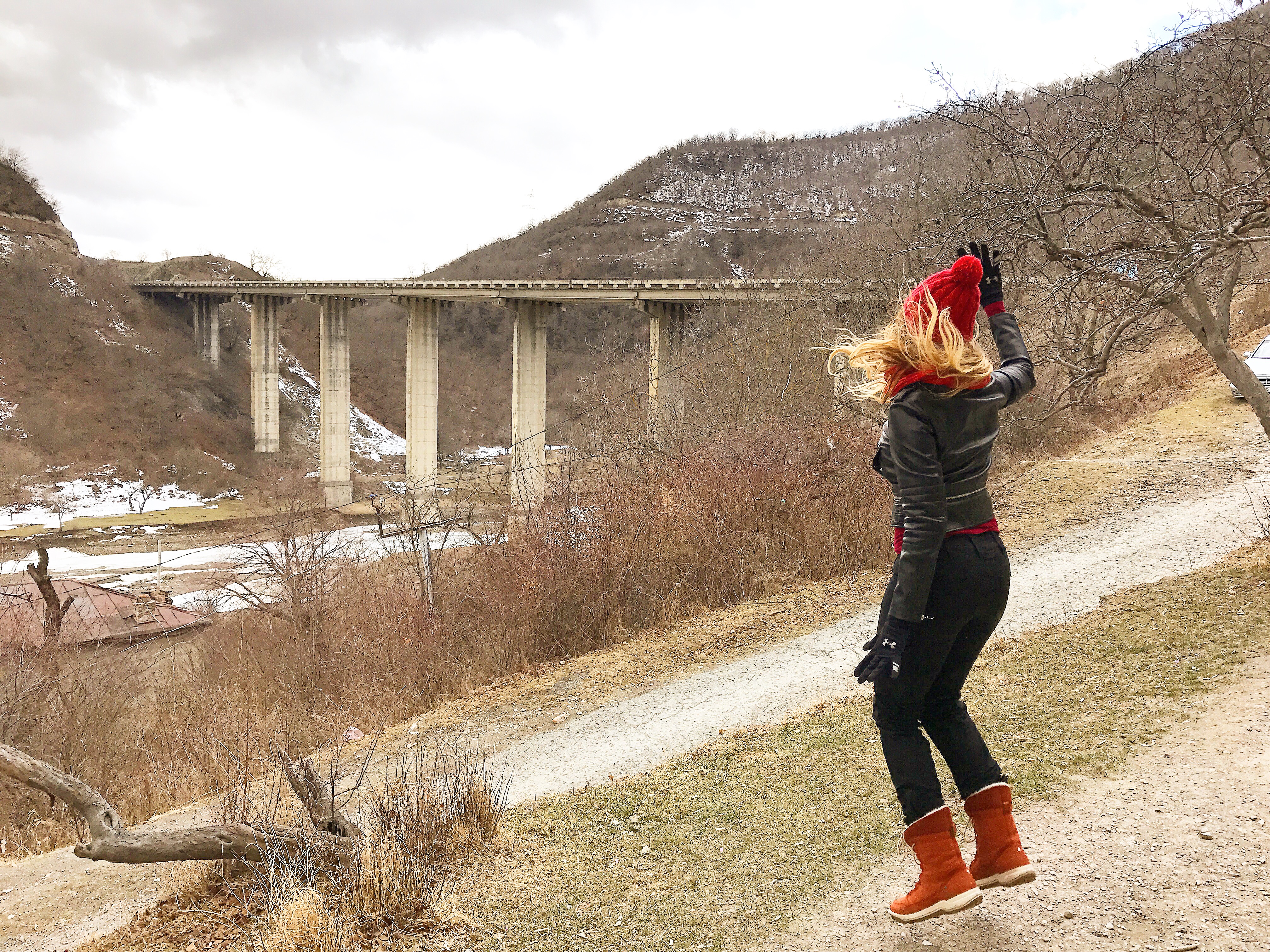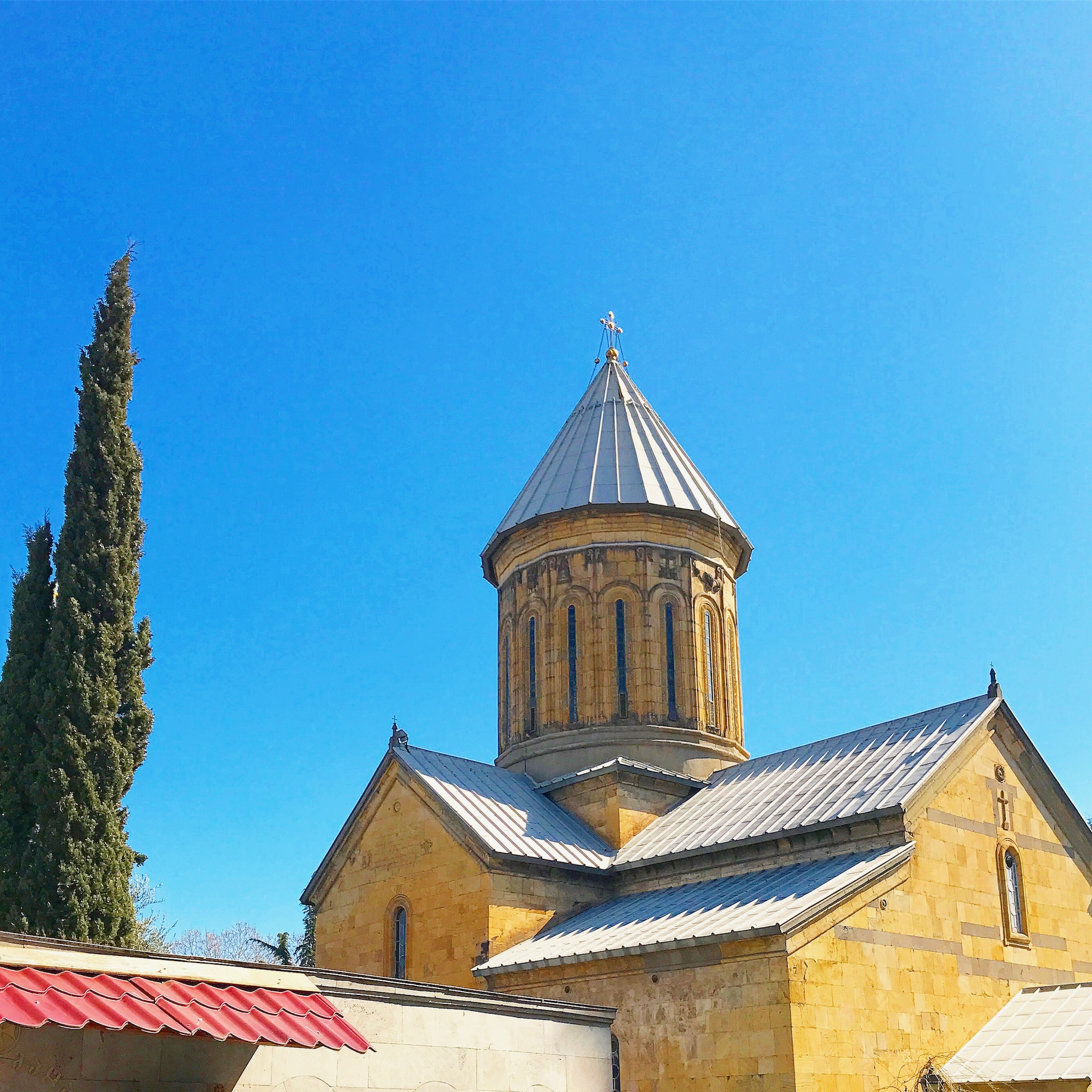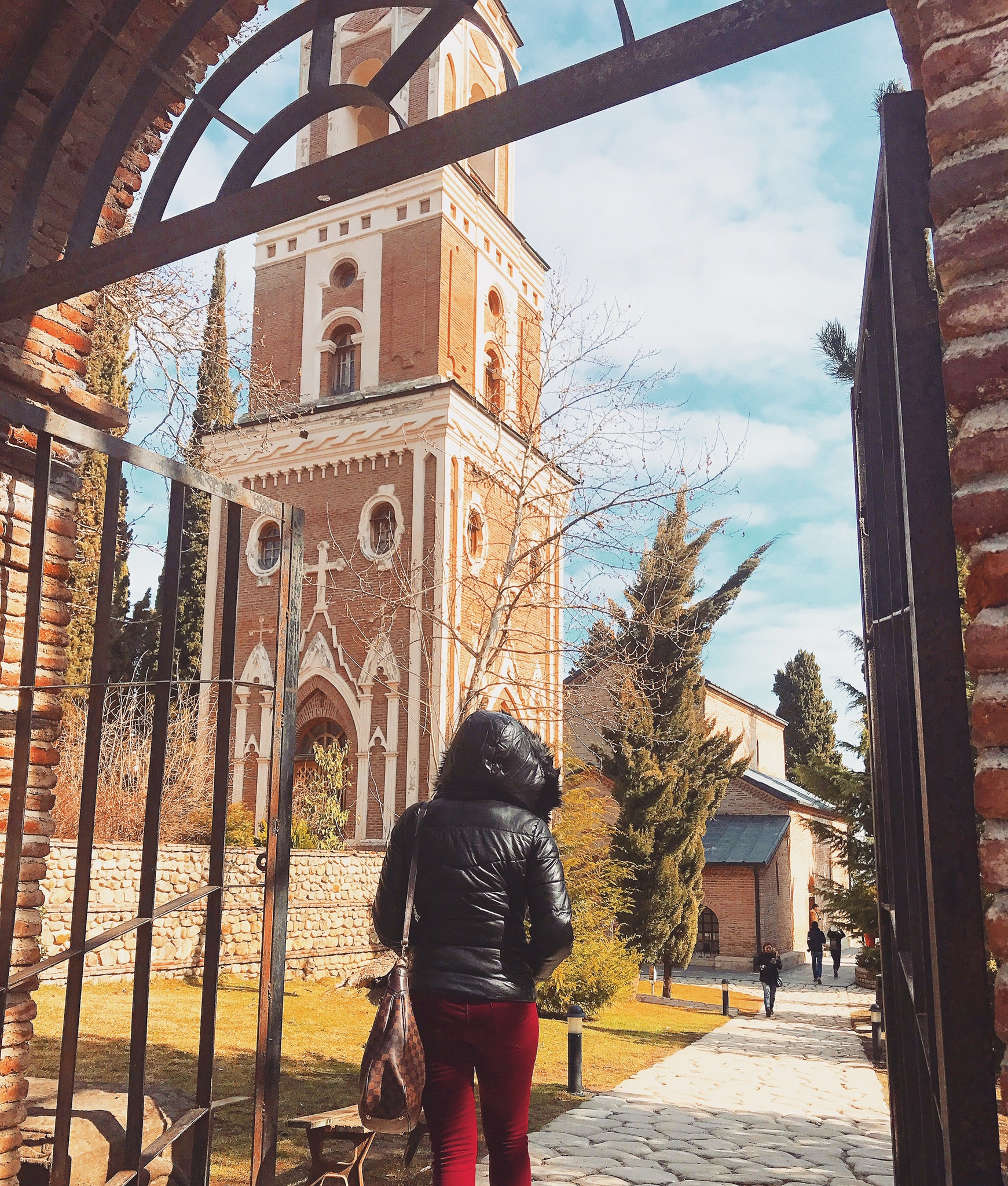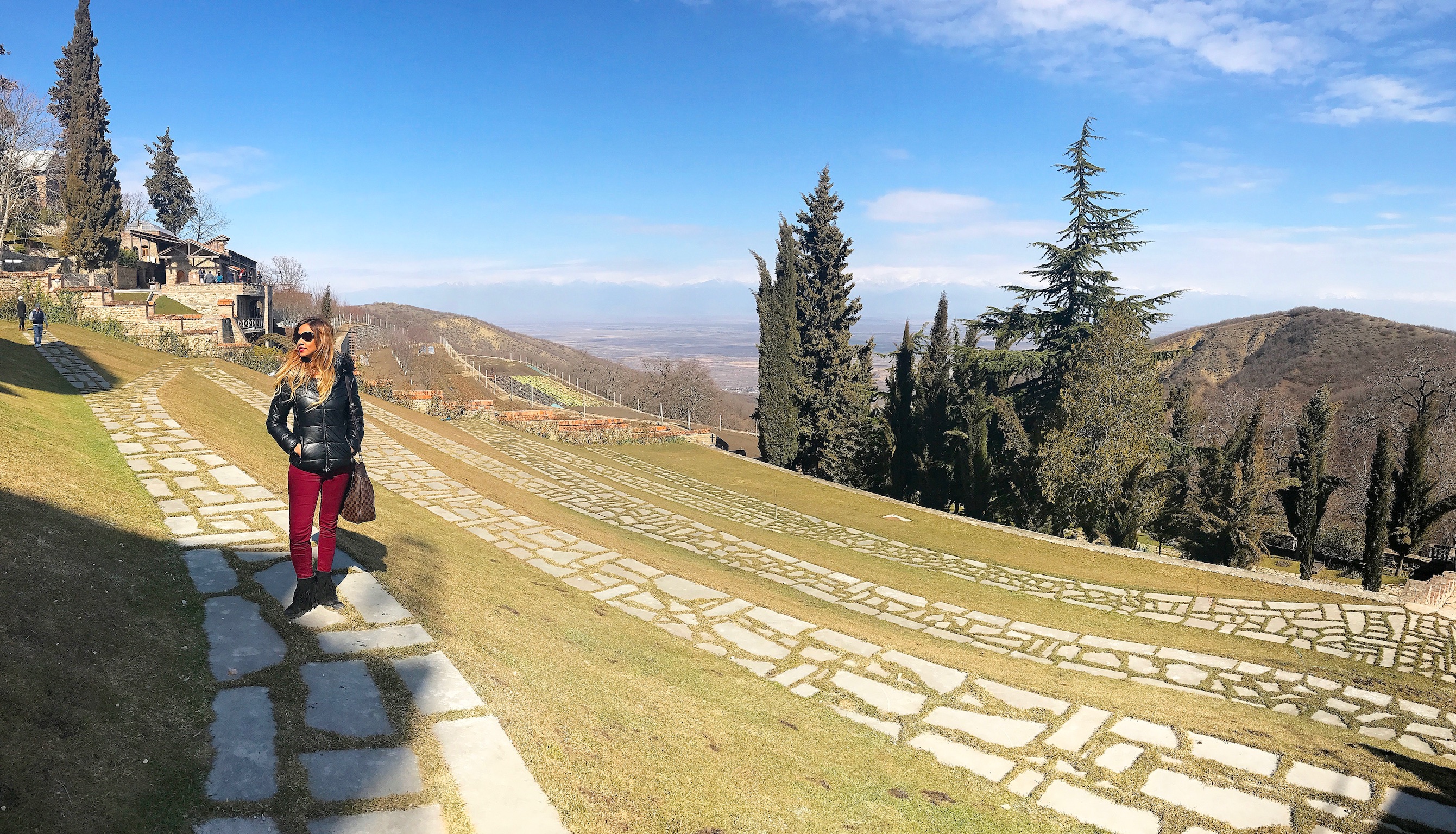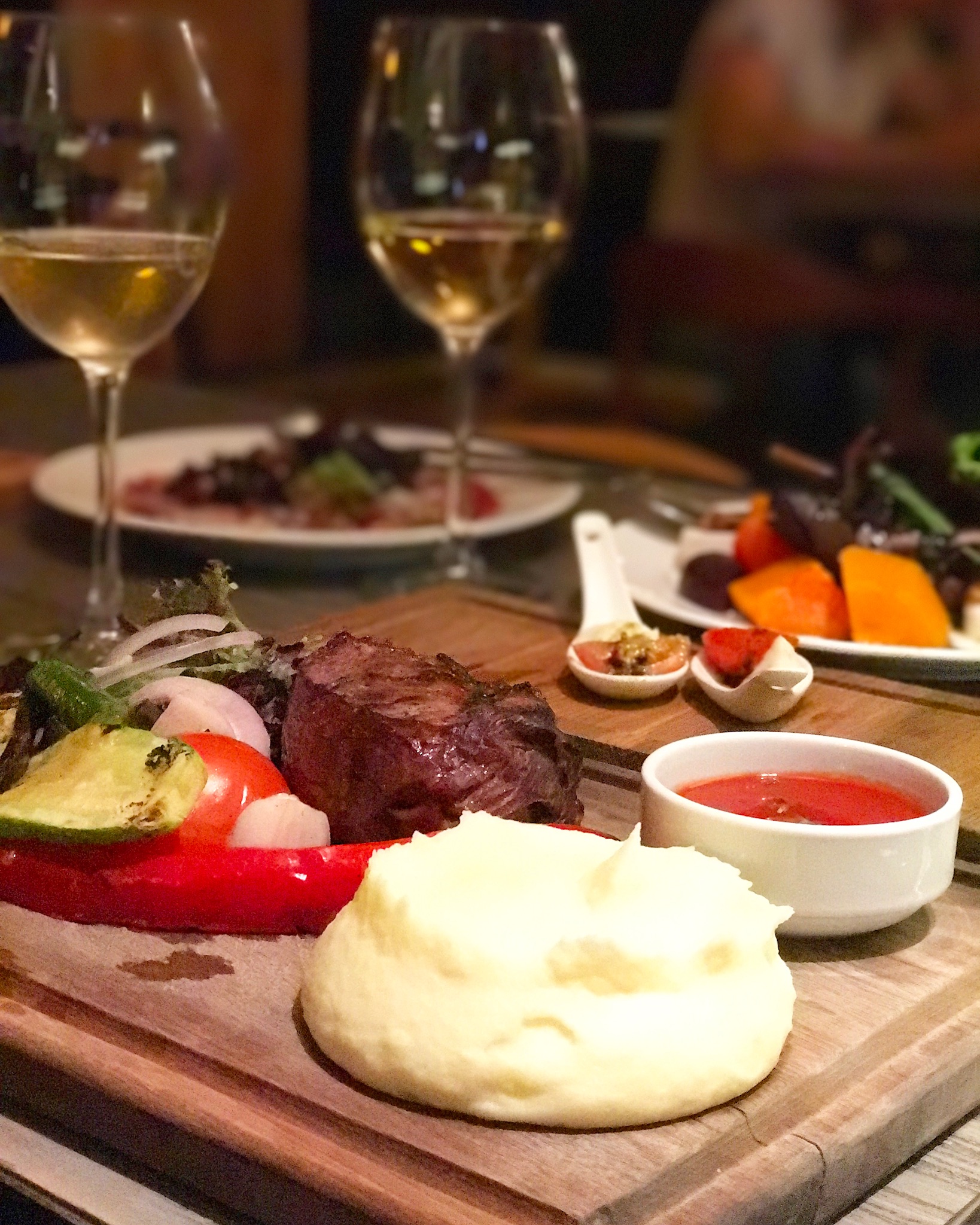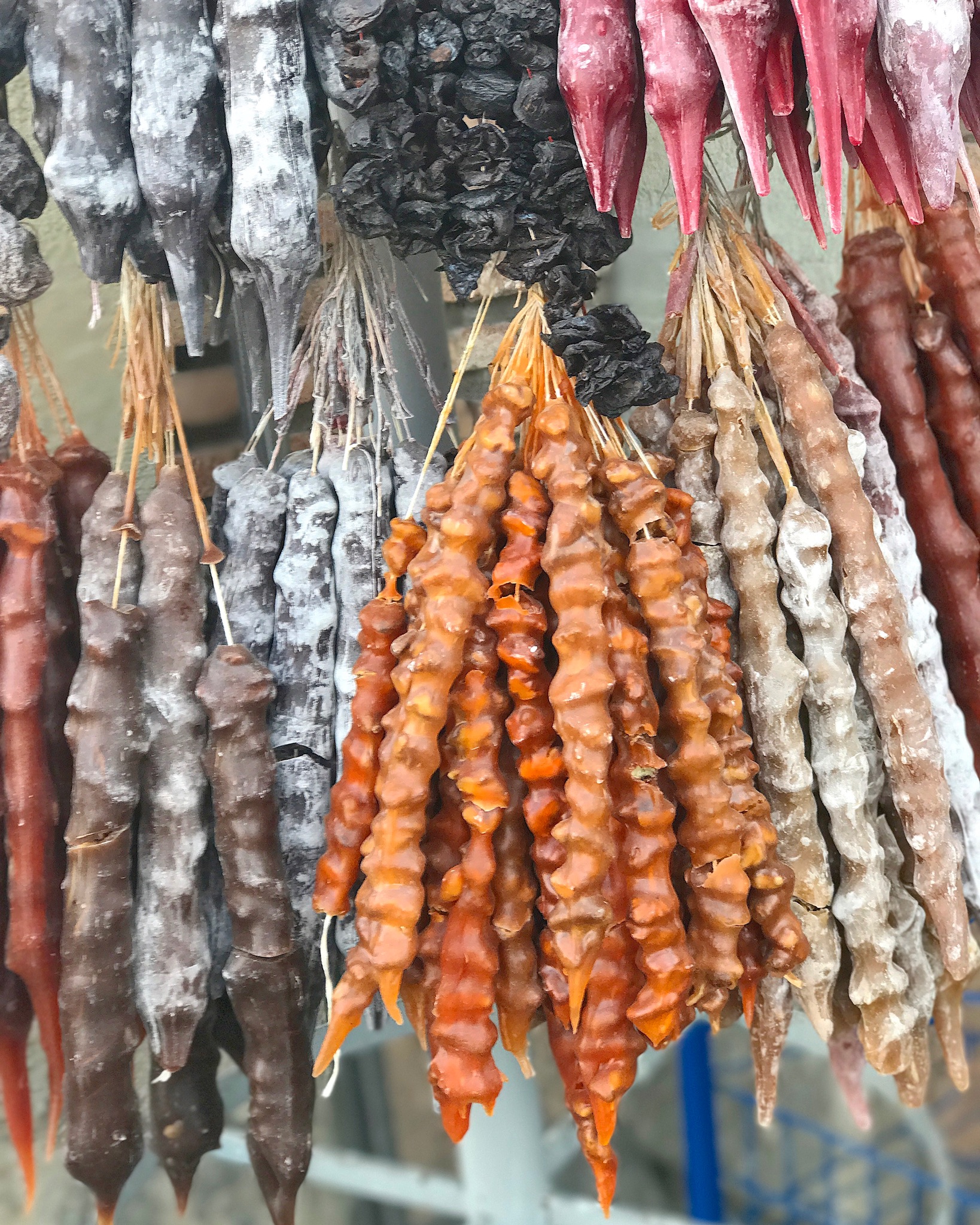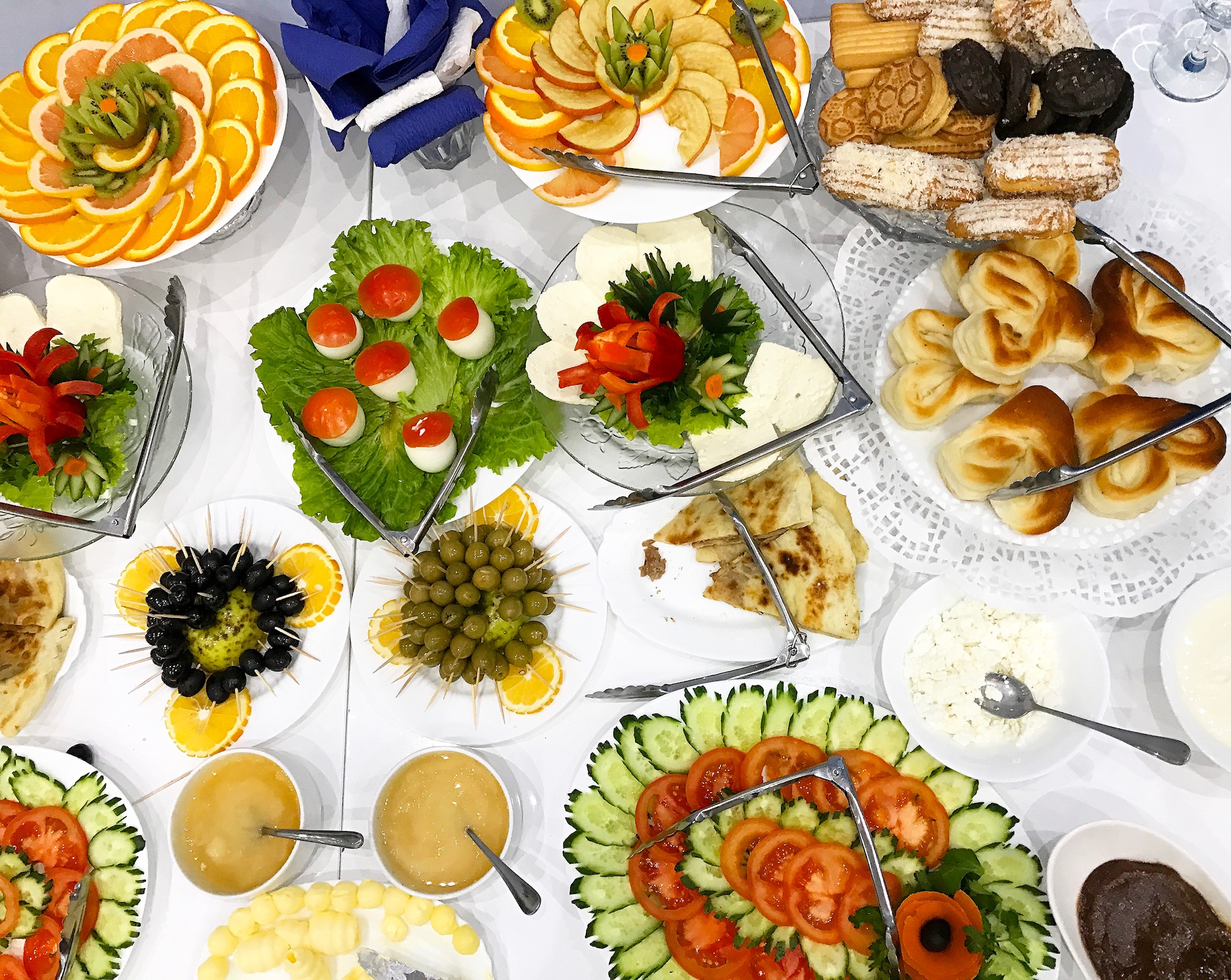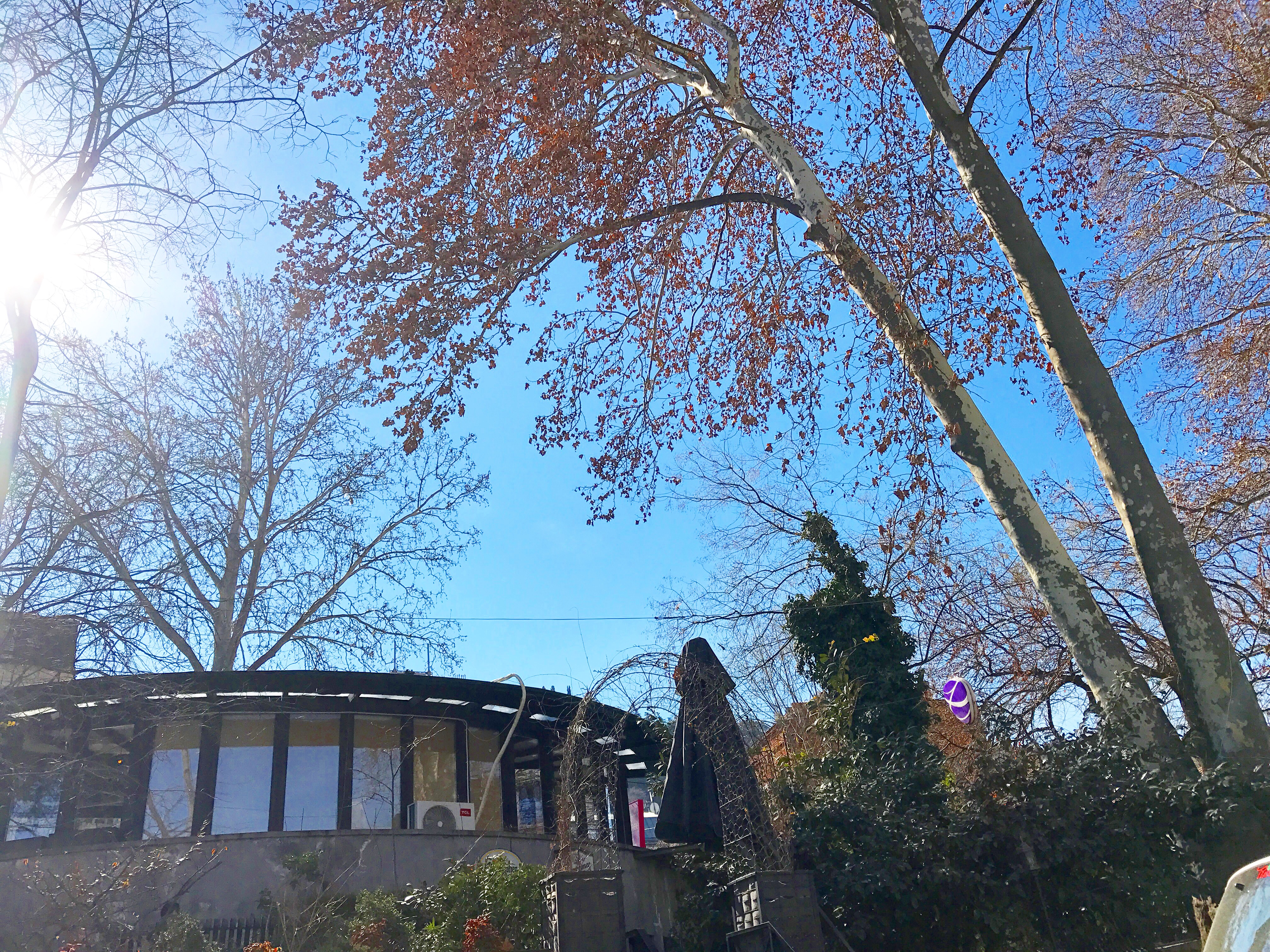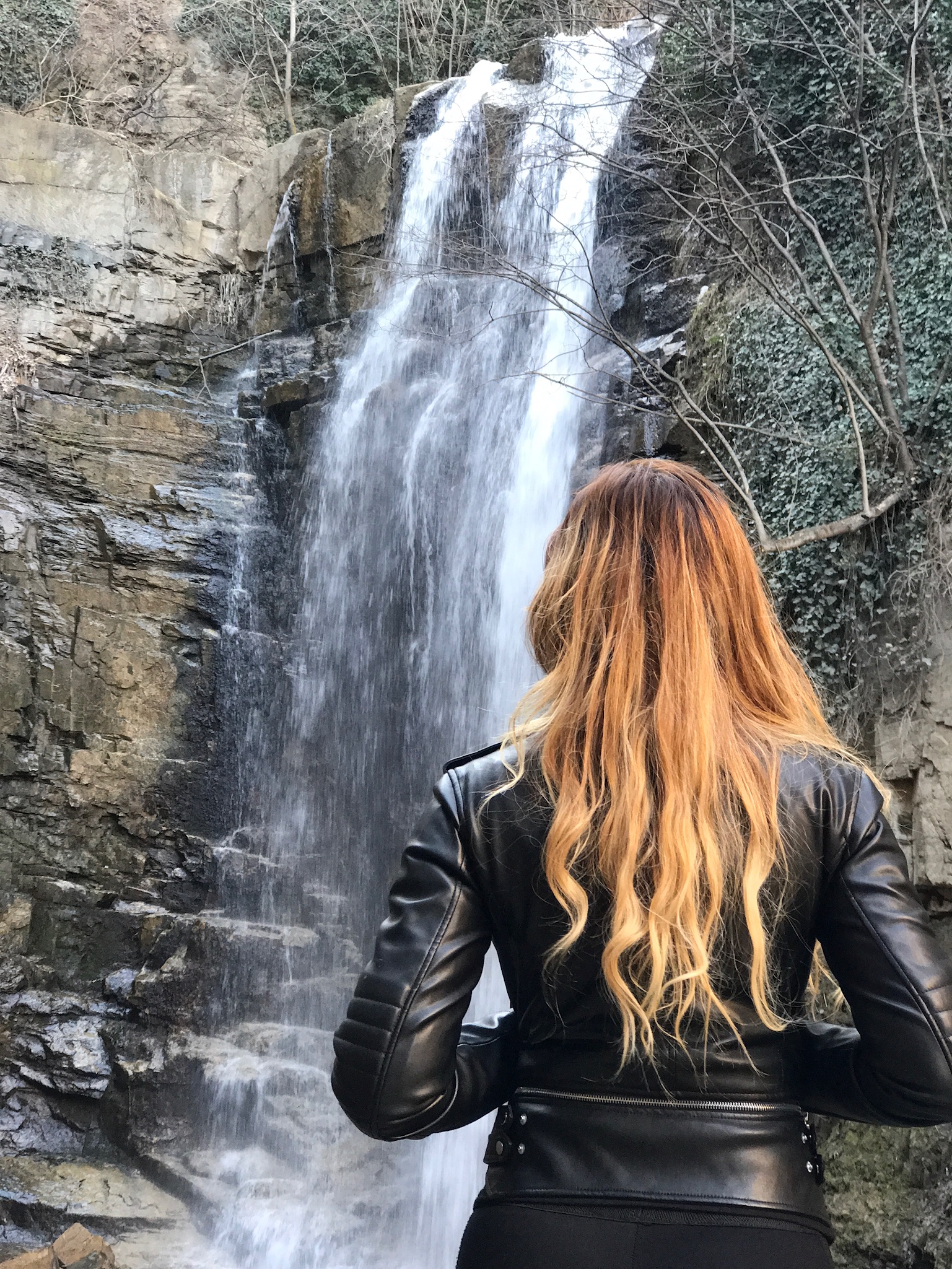 wherever you go , go with all your heart . visit Tbilisi Georgia- because Tbilisi loves you. <3
🙂 P.S TRAVEL SAFE STAY BLESSED 🙂