When was the last time you were grateful for the things you have, for food u eat, for clothes u wear, for your house, family and  relationship. for your health, Your ability to see, hear, breath and walk, or anything that currently gives you comfort !!
Really??  you need to be thankful for all of these? When I heard it first I was surprised t!! Out of curiosity, I started researching and reading about it and then, I was introduce to great power, "the power of gratitude" by  Rhonda Byrne's book "the secret".
We tend to take for granted the good that is already present in our lives. Just imagine losing some of the things we take for granted,
Trust me just applying gratitude in daily routine changed me and turned my life, so no matter who you are, where you are and what you do you can turn your life around by just being thankful,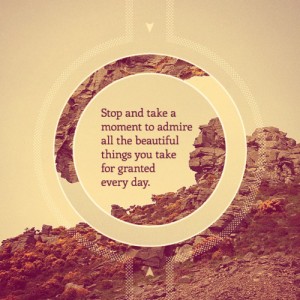 You must be thinking is it really possible to express  gratitude when you are not feeling you have anything to be grateful for?   When nothing seems to be going right, or life presents great challenges?
 It can still be difficult but no matter what you going through, practicing gratitude can change your mood, your hope, your future, the question is how?
  All you have to do is shift your focus and energy from what you don't have or what you willing to have, to what you already blessed with, count your blessings.
you need to start finding joy in small things instead of holding out for big achievements.
Try "Go 24 hours without complaining (not even once ) then watch how your life starts changing."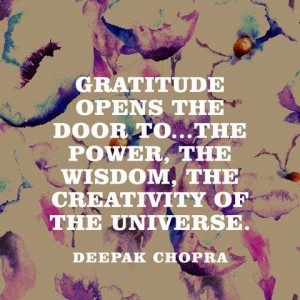 When you're grateful for the things you have, no matter how small they may be, you will see those things instantly increase.
Expressing gratitude can make you a happier person, but there are advantages beyond happiness.Adding gratitude to your attitude can improve your relationships, productivity, health, and even your sleep.
researches shows that practicing gratitude increase your happiness by 25 %
If you practice gratitude a lot every day, your life will change dramatically and in ways that you can hardly imagine.
"The more you use gratitude every day, the greater the good you will bring into your life. It is all you have to do to completely transform your life in every single area, and on every single subject. There are no limits to the good that you can bring forth to you, and by practicing gratitude daily, you will increase and maximize your magnetic power to attract a life beyond your wildest dreams." Rhonda Byrne, The Secret Gratitude Book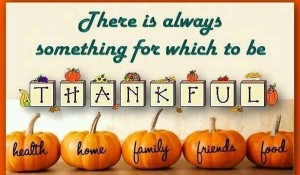 There are a lot of reason why we should make gratitude a daily practice, these are advantage of being grateful, Here's what the researches shows:
As you make gratitude a way of life you will wakeup each morning so excited to be alive, you will find yourself completely in Love with life.
Being constantly mindful of all the things you have to be thankful for can boost your well-being, improves your mental health, and boost your immune system
Gratitude could also boost pro-social behaviors, such as helping other people who have problems or lending emotional support to another person. It help making friends and makes you better friend to others
Grateful people sleep better, yes it helps you sleep better, researches shows that when people spent 10 minutes writing down what they're grateful for in a journal before bedtime, they fell asleep faster and stayed asleep longer
It strengthen and improve your relationship, Being thankful for the little things your partner does could make your relationship stronger
Gratitude can help to boost feeling of belonging and decrease feelings of stress and loneliness, and it protect you from negative emotions
An Attitude of gratitude can help you live longer and happier Life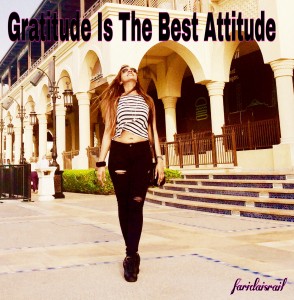 How to practice gratitude: 
Keep a gratitude journal. Sit down with pen and paper or at your computer and start, "I am grateful for …", keeping a journal to remind yourself of the people and things you are grateful for. The things you write down don't have to be extraordinary experiences that happen in your life. They can and should be ordinary every-day events that make you happy and appreciative. You can do this practice first thing in the  morning or before going to bed at night.
Count you blessing, When you're having a hard day, make a gratitude_list, Instead of looking at what you don't have, look at what you do have.
 When you suffer a tragedy, be grateful for the life you still have.
Stop criticising, complaining, and gossiping, be grateful.
Pray: Expressing thanks during your prayers is another way to cultivate gratitude.
Practice gratitude with your family, friends and Loved ones.
Today, start bringing gratitude to your experiences, instead of waiting for a positive experience in order to feel grateful, in this way you will master the art of gratitude
For today I am grateful for the most amazing day, for the beautiful life, friends, health and my beautiful family.
 what are you grateful for today?
source : Book "The secret" And "THE LAW OF ATTRACTION"
P.S stay Grateful stay blessed