Prague is one destination that have been on my map List since long and recently I got 4 days to spend on this picturesque architecture land of Europe, Here are my Prague travel diary memories with top 10 things to do.
Prague old town is historic square and the heart of city since 12th century. With its ancient buildings and magnificent churches, this is one of the most beautiful historical sights in Europe. There are a number of talented musicians, ranging from jazz musicians to bagpipe players that perform in the square. Take a day tour to appreciate the beauty of the Old Town Square, sit back and soak up the atmosphere over a coffee or a cool beer at one of the pavement cafés lining the square. Or climb the Old Town Hall Tower for a stunning view over the square.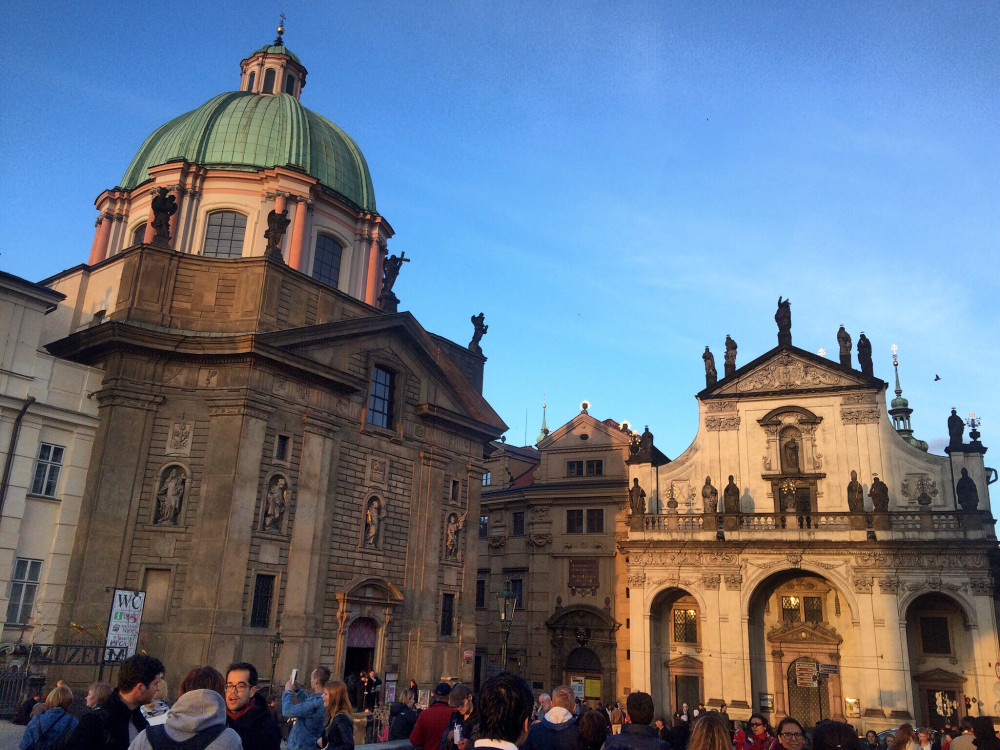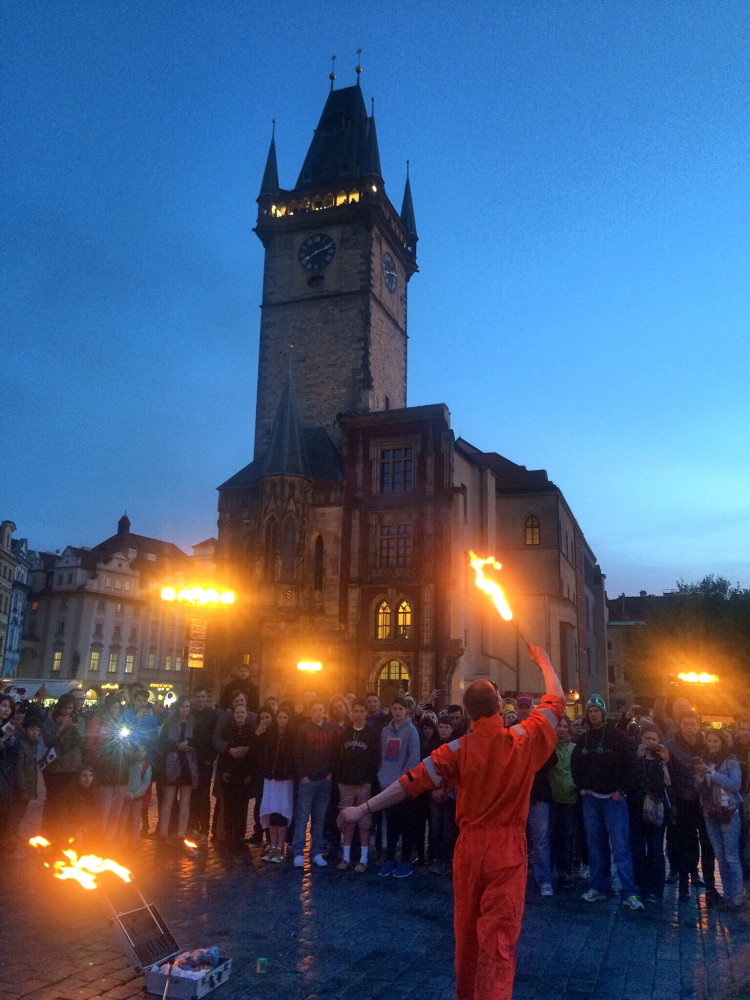 most famous and overhyped tourist attraction in Prague is 600 years old astronomical clock. In the Middle Ages it was considered one of the wonders of worlds & it still amazes the people with its procession of Apostles, moving statues and visualization of time like no other instrument in the world. And every hour you can enjoy mechanical performances.
Charles Bridge is a stone gothic bridge that connects the old town and lesser town. Charles Bridge is on the top of every Prague Visitor's must-see List. Stroll across the bridge to encounter countless musicians and souvenir vendors whose stands line both sides of the bridge, best time of day to come to the bridge is at sunset when one can enjoy a breathtaking view of the fully lit Prague Castle against the evening sky. And also because its too crowded in day time.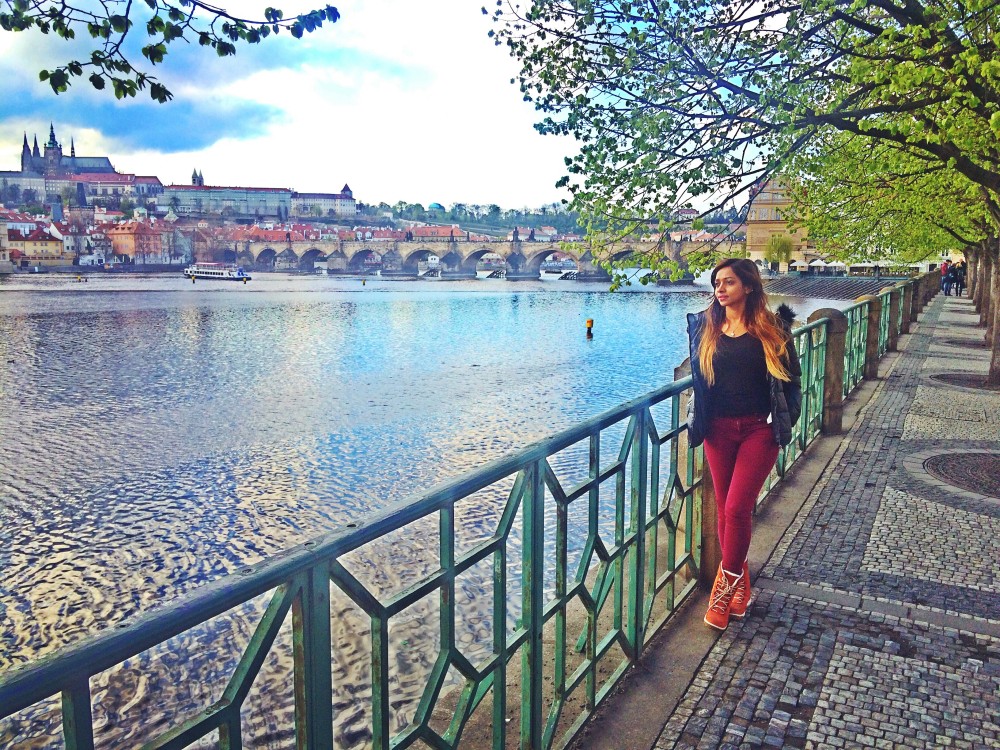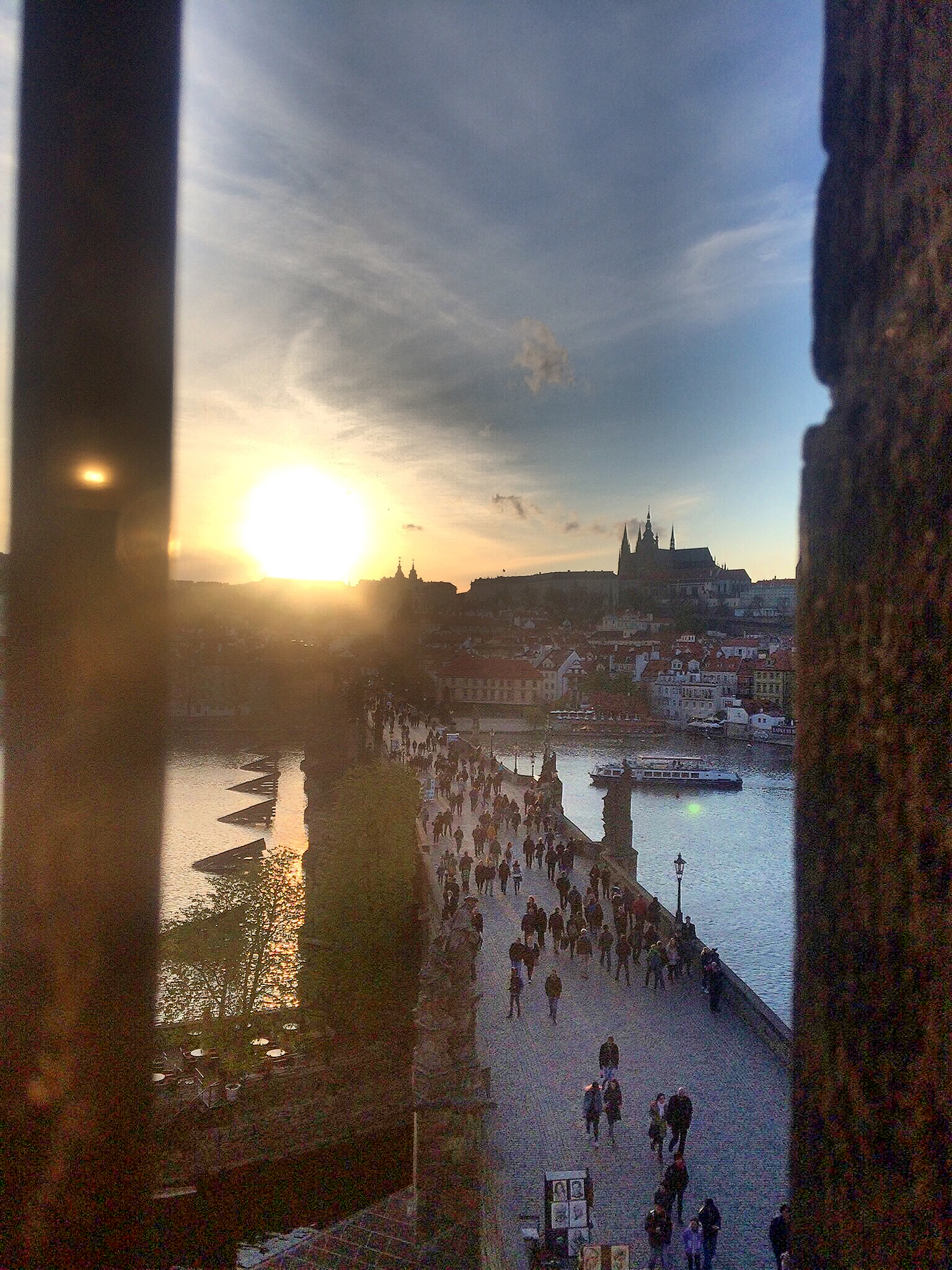 This is one of the biggest castles I have Visited. The castle lords over the city, consists of multiple sections & huge complex includes St. Vitus Cathedral, the Old Royal Palace, cathedral and gardens.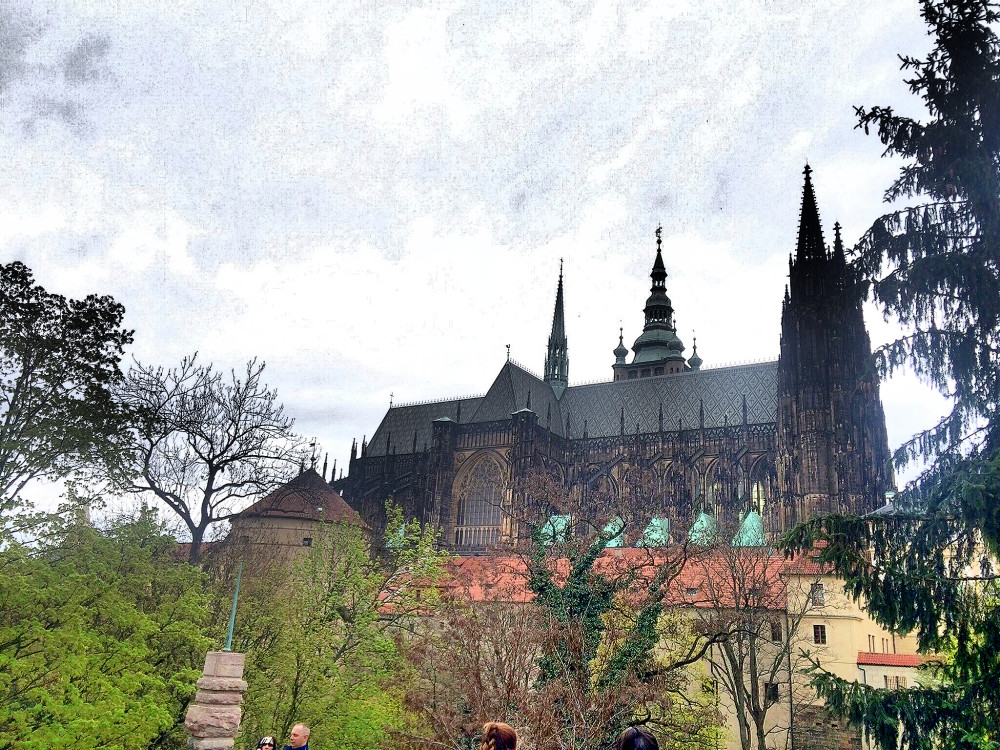 5. Visit the beautiful churches and explore catacombs:
The Church of St Nicholas is the most famous Baroque church in Prague. Under the old town hall you will find many catacombs & medieval houses showcasing the medieval life.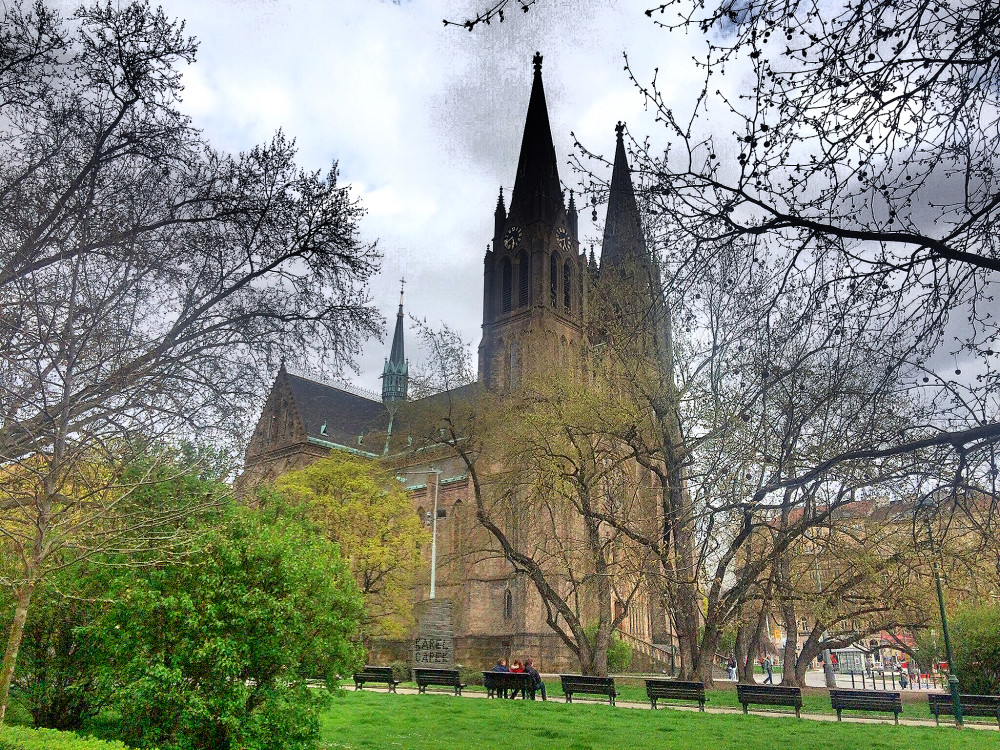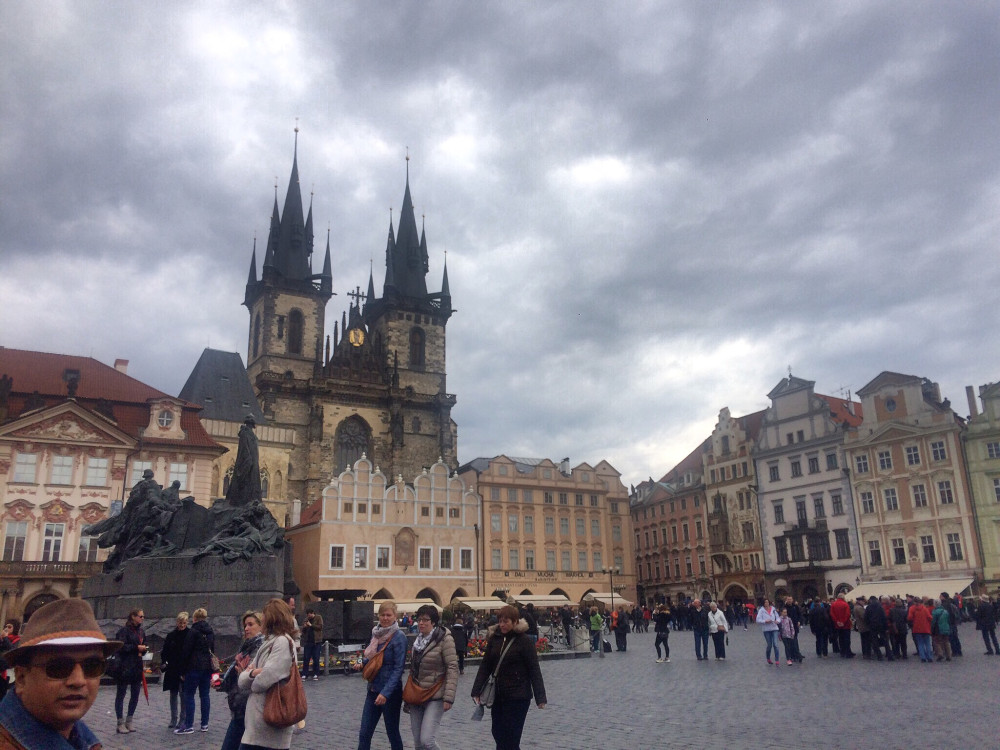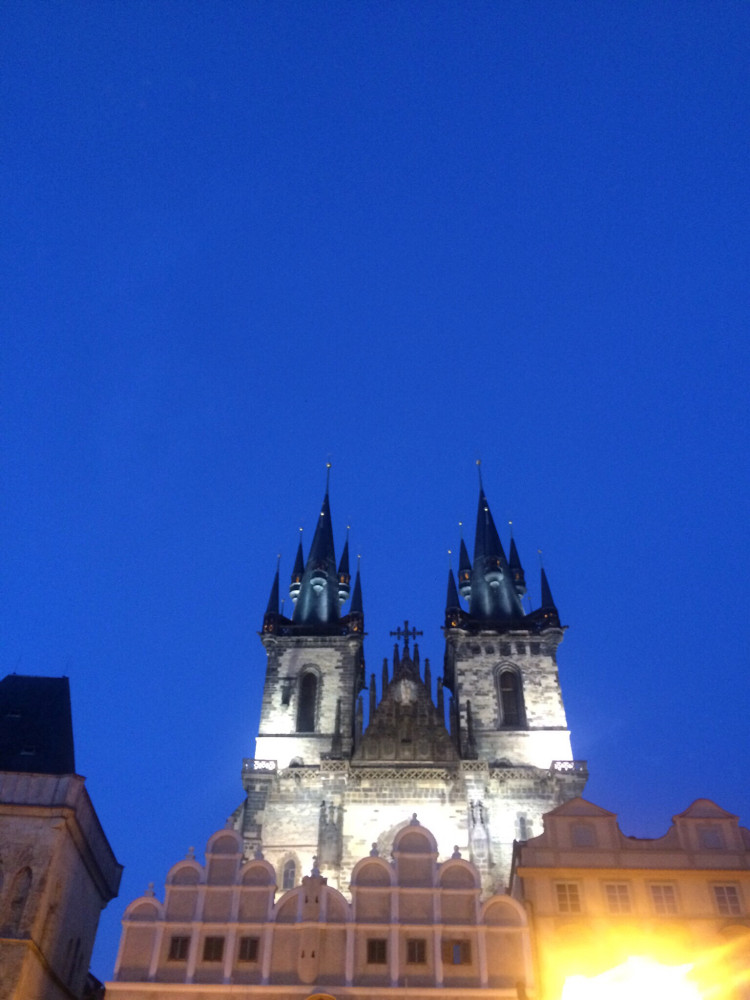 6. Visit the John Lennon wall:
Famous john Lennon wall is graffiti wall filled with john Lennon Poems & Songs lyrics located right across French embassy in Prague. This is symbolic burial place for a man , Czech youth admired for his fight for equality , peace and freedom for all. Today this wall represents Love & Peace and tourist are allowed to write & paint too.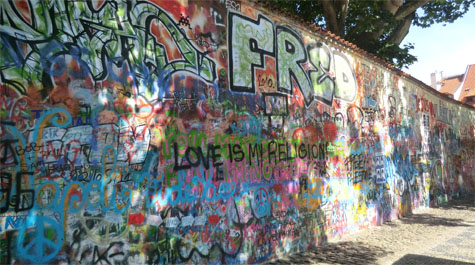 Prague is stunning city, wander the winding street of Prague, eat in local restaurants, drink the local beer, sit and watch people pass by and get happily lost.
Dancing House is Nationale Nederlanded building set in a fine location in Prague. Its design is unique, and especially striking in the city center because it is a modern building surrounded by historic architecture.
9. Piss sculpture (peeing statue):
While strolling around the street I was completely surprised to find statues of 2 masculine figure peeing in to a pound, these sculpture is just off the street in the Kafka museum courtyard and has a steady flow of people coming by to look and take a photo or giggle a little. It's fun to watch and it's worth to click.
Don't forget to Czech this out… loll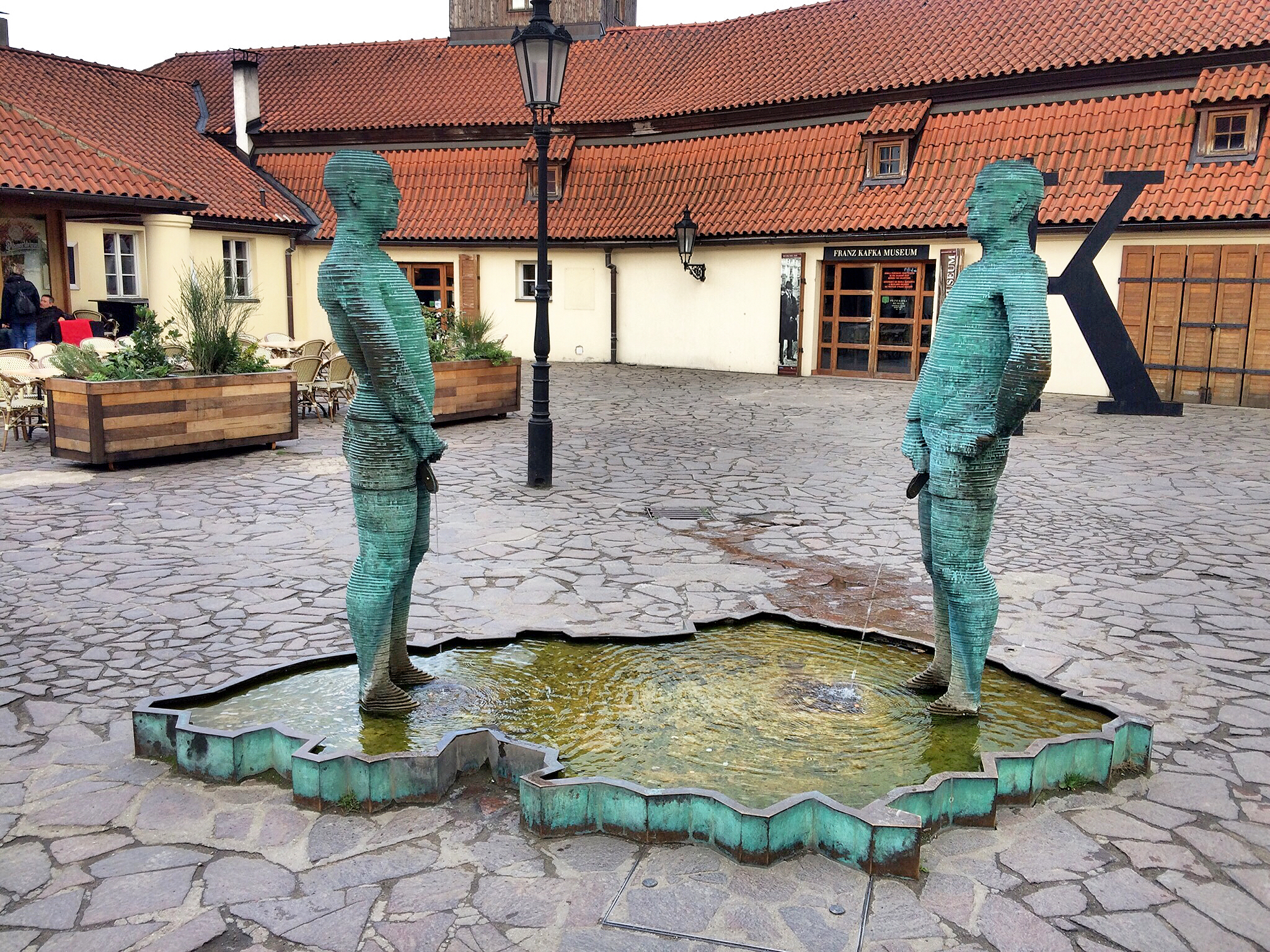 Prague is famous for best nightlife in Europe, for it's insane nightclubs, hundreds of pubs, underground cave bars and beer gardens. The Czech actually drinks more beer per capita than any other country in world. So if you are beer fan or nightlife person than you know where to travel.
"Don't Listen to what i and they say go see your self, because travel is only thing you buy that makes you richer"
🙂 P.S TRAVEL SAFE STAY BLESSED 🙂