I have been dreaming to go to this island for atleast a year, after hearing about this property and seeing beautiful pictures of island on Instagram.  last month my dream turned in to reality when i received an invitation from Guava pass middle east for their #Namaste-tea yoga event towards the end of Dubai 30×30 fitness challenge initiated by Dubai government.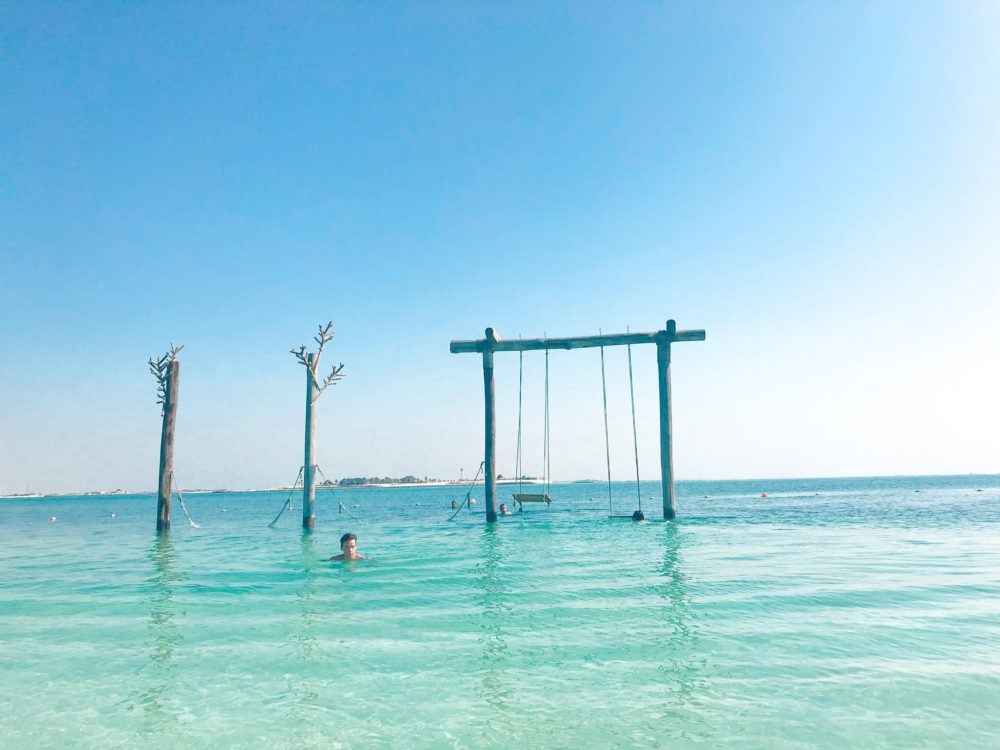 Guava pass Yoga event: Namaste-Tea yoga event was organised by Guava pass middle east in conjunction with Lipton tea for their #lighterwithlipton campaign, where a selected group of influencers from Dubai & Abudhabi were invited for yoga session at the Zaya Nurai's white sandy beach front. The Ginger mermaid pool bar at the island was transformed in to lipton-tea bar offering complimentary fancy lipton tea cocktails to all the attendees.  After an hour of  Yoga session with local yogi Tina bock followed by super food brunch at firangipani restaurant,  we headed to explore the picture perfect Zaya Nurai island.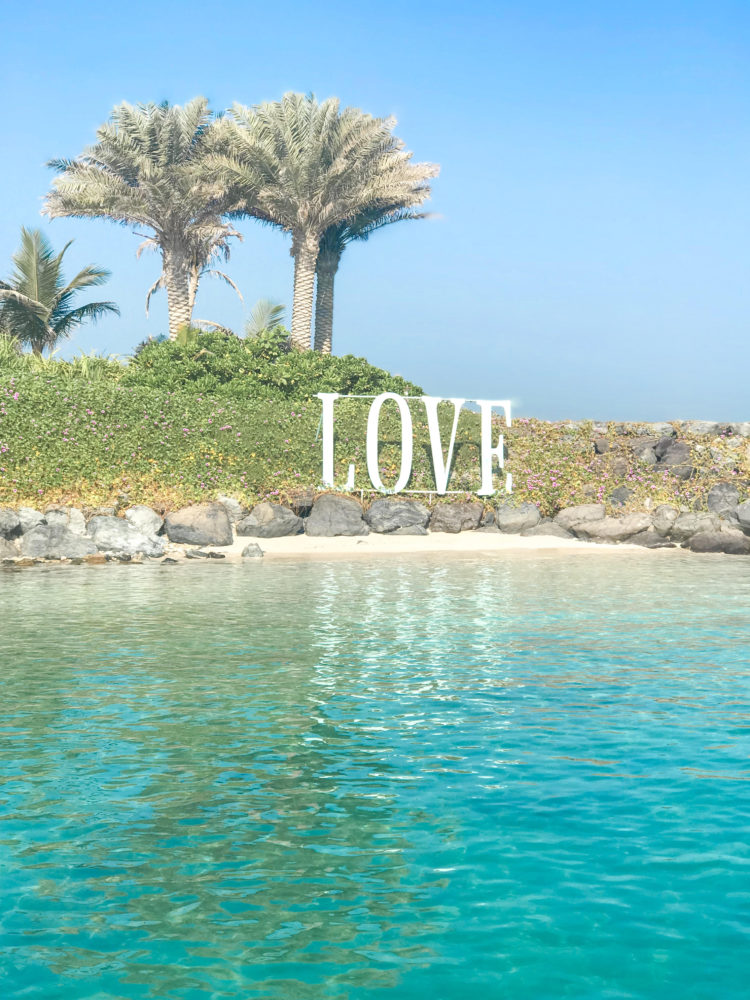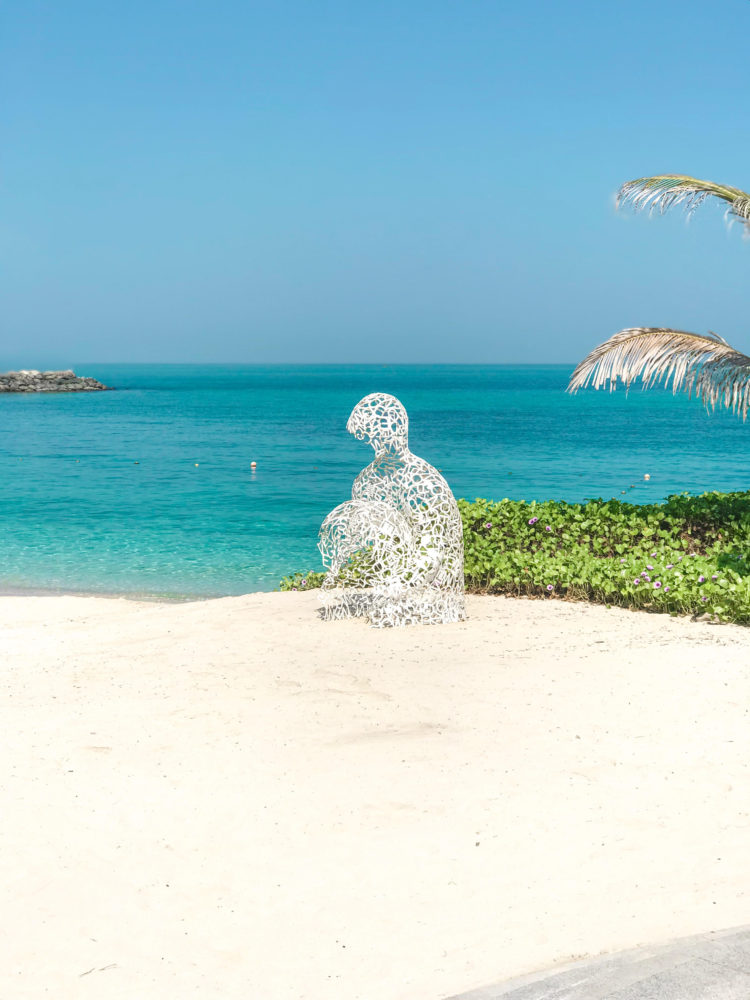 Zaya Nurai Island is a Hidden gem and one of the most luxurious  private island resorts in the middle east, located a 2o minutes boat ride from the coast of sadiyat island in Abudhabi. This 5-star resort is within the region of Manarat Al Saadiyat and UAE Pavilion. On arrival on the island we were welcomed by the team Guava and island staff. As you step foot on the island first thing you see a beautiful sign of "LOVE", and may be it's cheesy but i immediately  fell in love with the place. the whole island  makes you feel like you are in one of the luxury resorts of Maldives rather than in the middle east.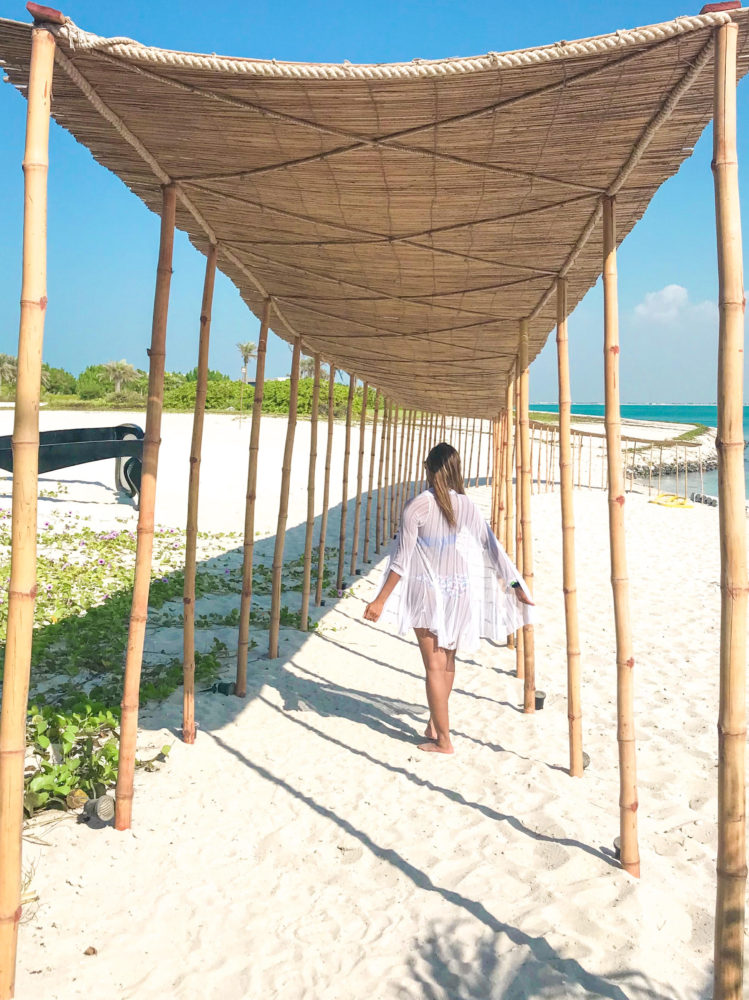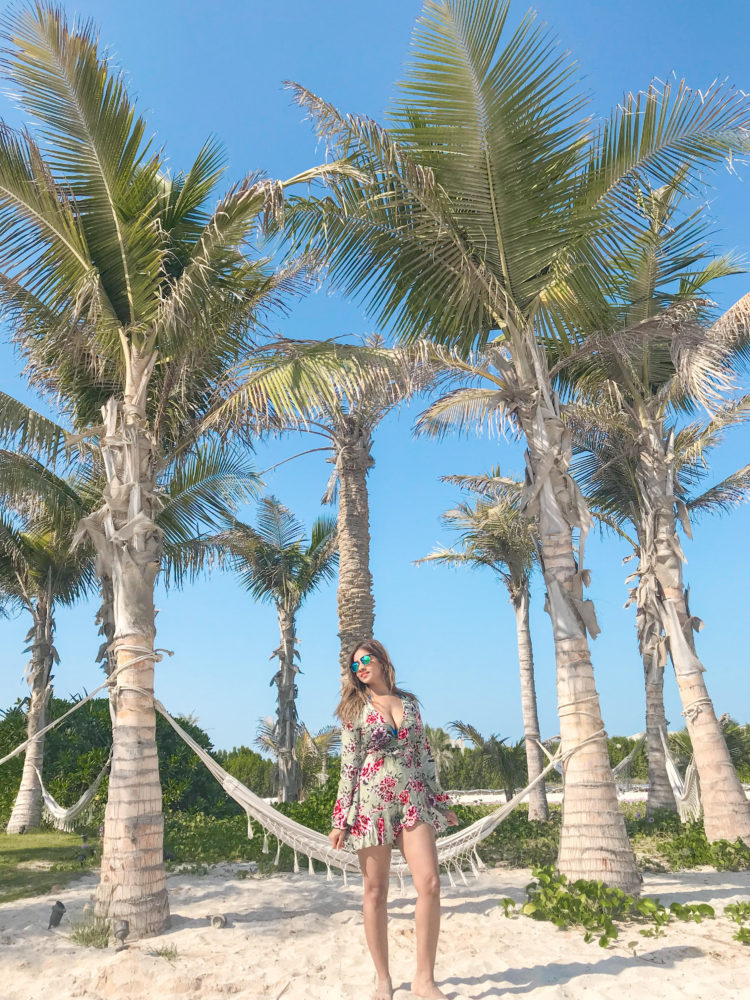 The island is really small, it takes around 15 minutes to cycle around the entire island and there are 2 different areas on the island one main island with big infinity pool, restaurants, bar and lounge area. The smoking pineapple is second small and most beautiful part of the island which is 10 minutes bike or buggy ride from the main island. The smoking pineapple is  my Favorite area of the island with beautiful swings & Hammock in the sea, along with oversized flipflops & sun glass decorating the beach. That area has its own small pool & a stunning bar. The island is picture perfect, every Blogger's day dream, everything & every corner of the island looks like it came straight out of an Instagram feed.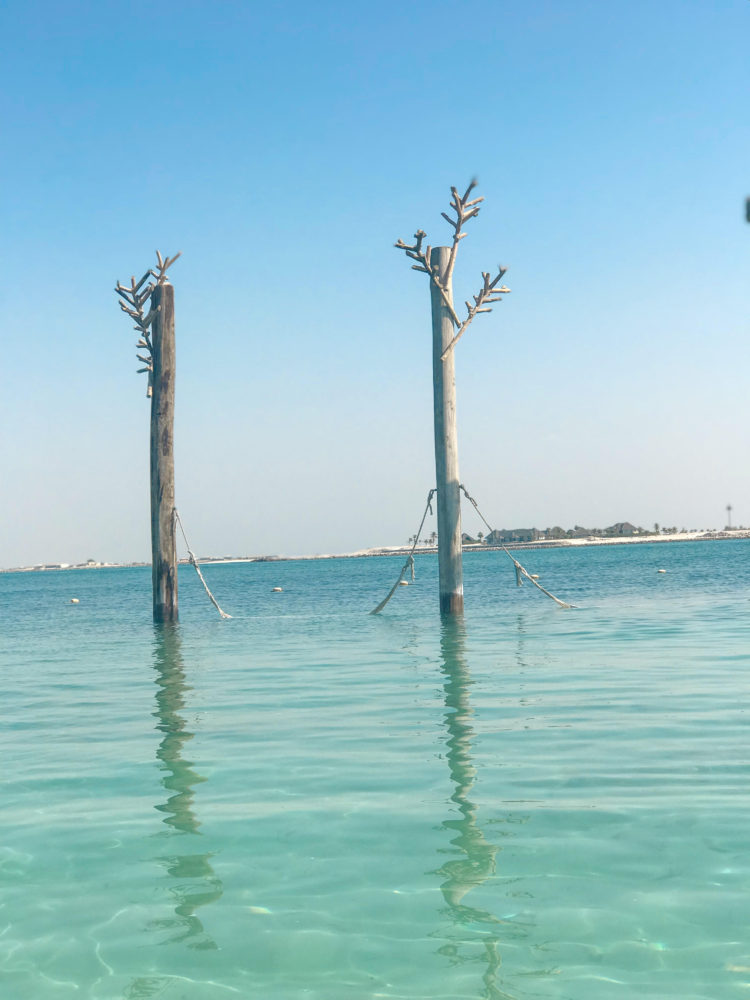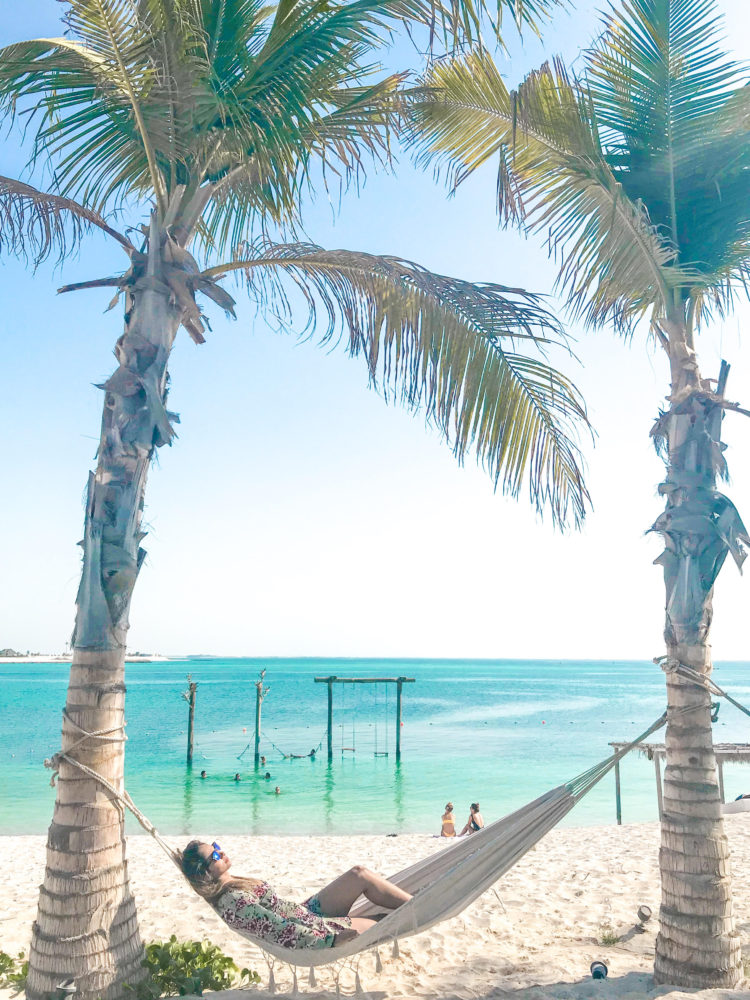 Zaya nurai island is perfect for tropical romantic gateway and weekend stay-cation.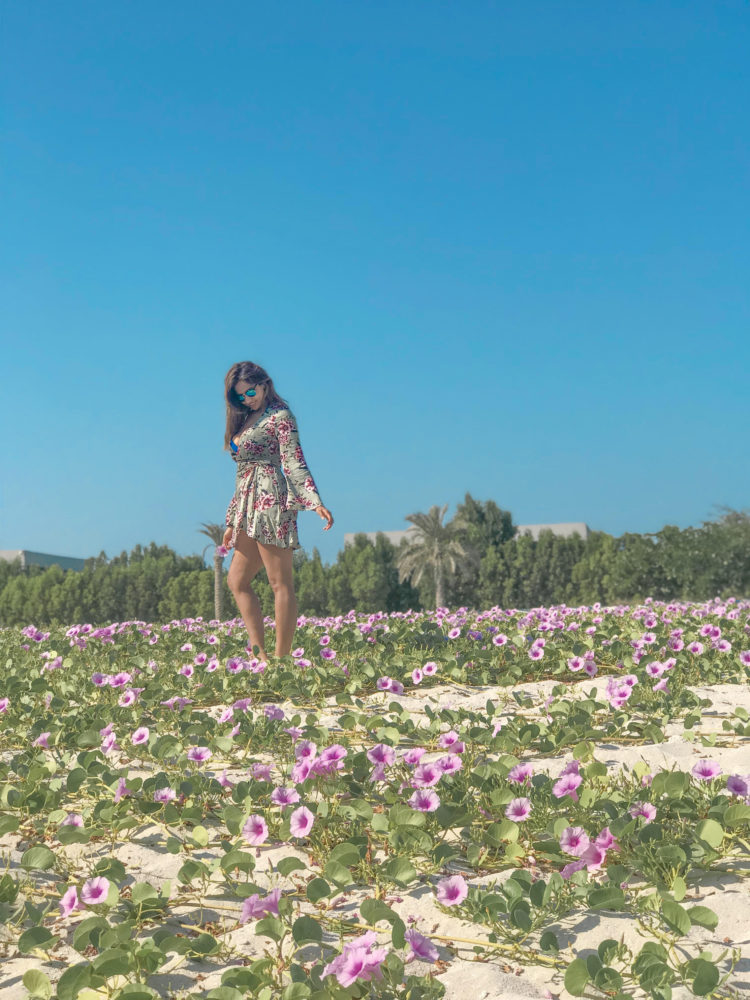 Time appears to stand still at this tropical paradise.  If you are looking for an exotic escape not too far from the city, look no further. Zaya Nurai Island is ultimate place to immerse yourself in nature, sandy beaches with crystal clear blue water, peaceful scenery and a perfect infinity pool.  You can also visit the island for a day trip, a day trip minimum spend is 450 DHM per person that covers food, beverages, pool and beach access.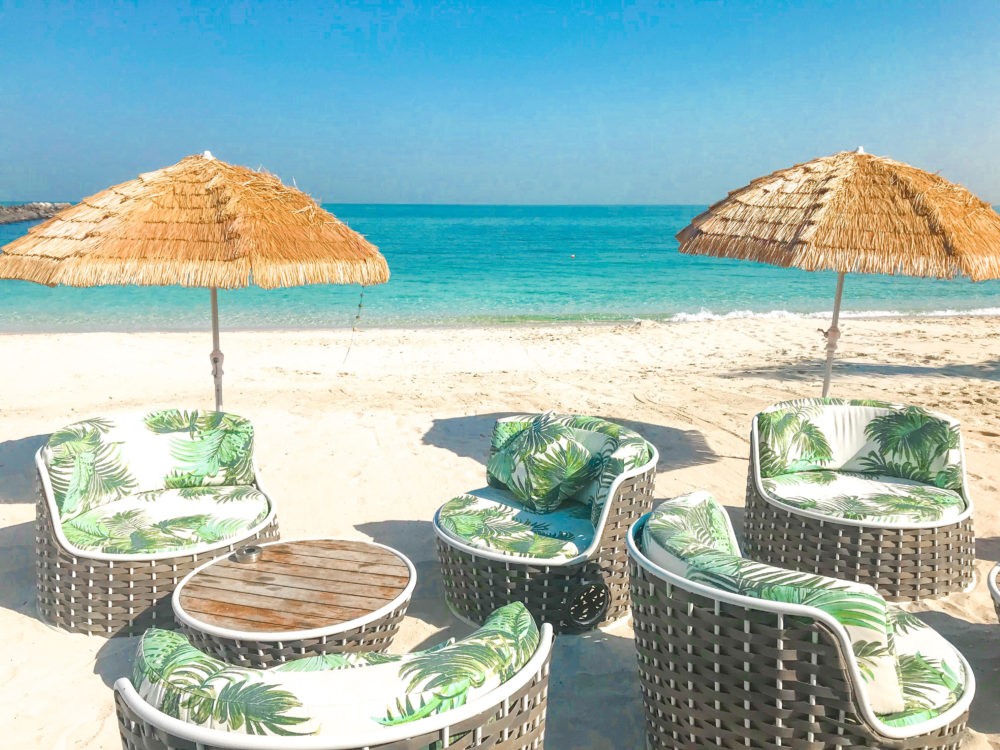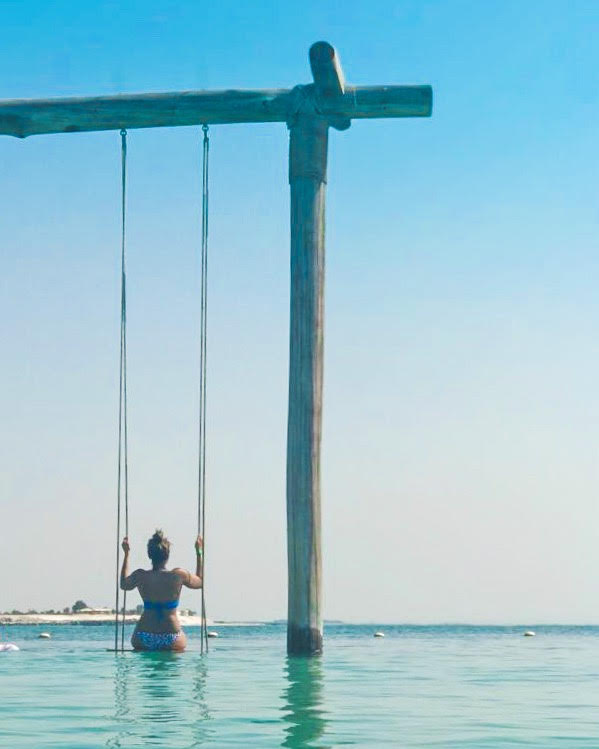 For more Details & Booking At Zaya Nurai Island CLICK HERE
---
How to get there? To get to island you need to take a boat ride from welcome centre located at port of sadiyat island.

---
Follow my UAE and world adventure on instagram @faridaisrail
🙂 P.S  TRAVEL SAFE STAY BLESSED 🙂