I had the very recent pleasure of visiting Sushisan for their Friday Omakase brunch with a couple of friends and believe me it was quite an experience. Strangely enough, as a sushi lover, I had no idea what Omakase was. Read more to know about my first Omakase brunch experience at Sushisan .
what's Omakase Brunch?  Omakase is Japanese phrase that means " I will leave it up to you".  You have to leave the selection to the chef as opposed to ordering a la carte. The chef will generally present series of plates beginning with the light fare and proceeding to the heaviest dishes. Ordering Omakase can be a gamble since you have to rely in chef's creativity & culinary talent. and some people expect the chef to be innovative & surprising in selection of dishes. At Sushisan I was really impressed with the creativity of the chef , every dish was prepared perfect & presented well. I got to try so many different dishes I had not tried before.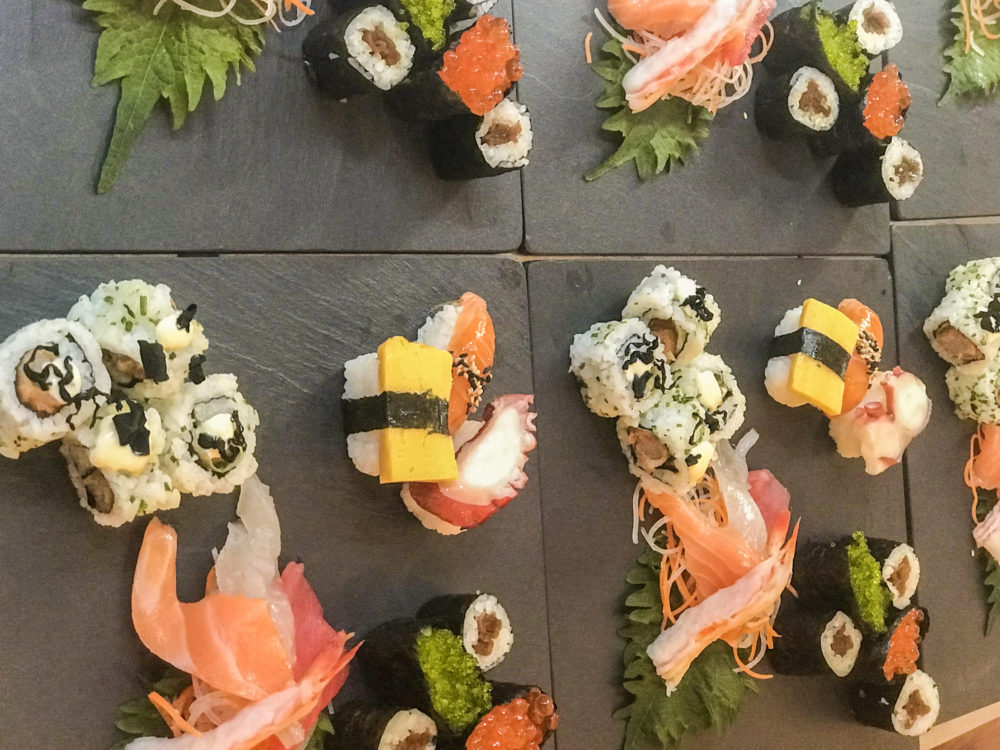 Ambiance: As I entered the restaurant, the cosy , relaxed ambiance, elegant interior & flowery scent got my attention , and the delightfully large Geisha painting on the wall captured my heart. In addition, they also have a live DJ playing lively music that set the mood for good brunch.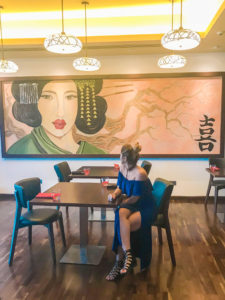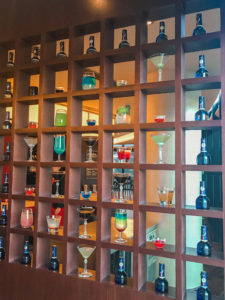 Food: I really like their starter which consisted of crispy vegetable tempura, miso soup, vegetable salad with some amazing ingredients & dressing. mains were so fresh & tasty with assorted shashimi, maki rolls & selection of nigiris.  I really enjoyed the pass around specially beetroot maki (which I never had before), crab stick pizza, dynamite shrimps , chicken & mushroom dumplings.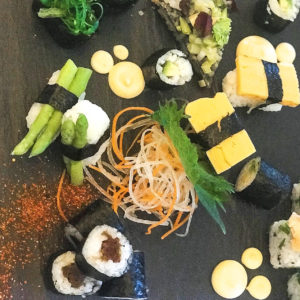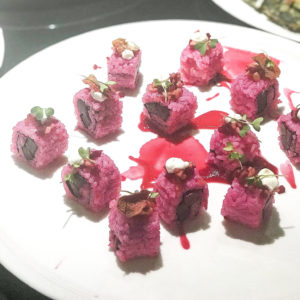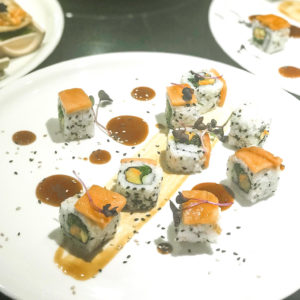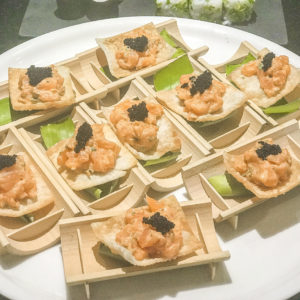 For Drinks they have in house beverages, fruit cocktails & an assortment of sakes . I loved how they brought the sake on table with cute 4 small glasses on wooden platform. Presentation of every dish & drink was just perfect. In Desert they had Green tea panna cotta with yuzu palette cleanser, a perfect way to end the amazing brunch .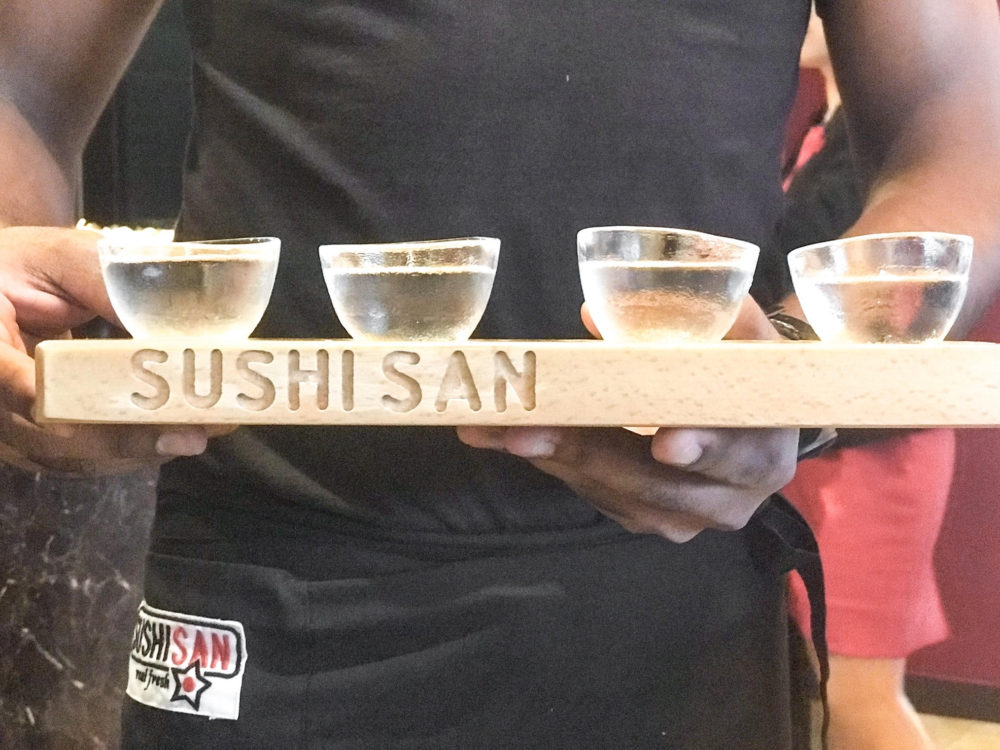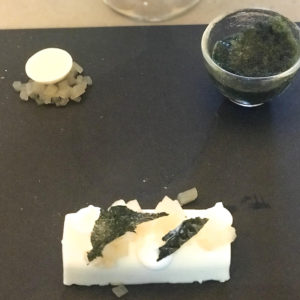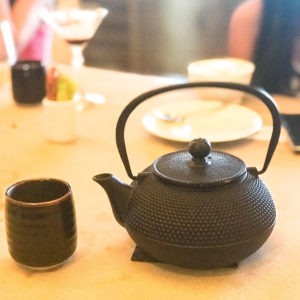 Friday Brunch: They have brunch every Friday from 12.30 p.m. to 3.30 p.m.
AED 179 +++ with soft drinks
Supplement of AED 79+++ for beverages package
Supplement of AED 129+++ for premium beverages package
Sushisan is a perfect place to enjoy freshly made sushi dishes and  converse with friends over sake.
For reservation and Table booking contact on 02 6574890 or Click Here for more information .
---
Location: Sushisan is located at ground floor of Holiday Inn hotel in Abudhabi.
---
Follow my travel & food adventure on Instagram @faridaisrail