Last weekend i was invited to The Capital Grill , a gourmet steakhuse at Dusit Thani Abudhabi to try their newly launched menu and recently remodeled restaurant.  Steak houses are popular worldwide and even in the UAE and Abu Dhabi, there's no shortage of them in this highly competitive market. So what can Capital Grill offer that would make it special and unique, something that would stand out amongst the crowd? Read on to know more.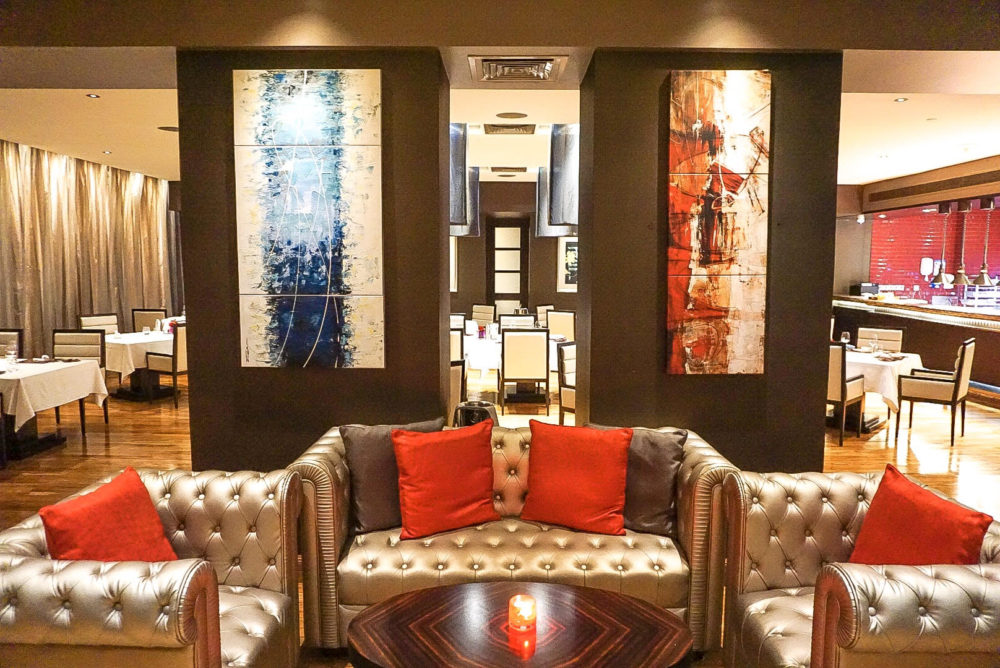 Ambience: The capital grill steak house is discretely located within the beautiful property of Dusit Thani Abudhabi, a restaurant that offers more than just a great steak. The first thing I noticed was the quiet modern ambience. Furnished in a modern style that's echoed through the entire property, the restaurant itself is set in dimmed lightning providing a relaxed and romantic ambiance, with a separate bar & dining area to please all guests – it's important to note that the bar used to be larger and more open, and also was a smoking area. However, in my opinion it was redesigned to capture a more refined fine dining experience and I believe that they've succeeded.  This new look makes the restaurant appear to be more discreet, which is great for those who want to escape the crowds for a fantastic dinner in a quiet location that provides excellent service.
To my surprise The restaurant had few guests on Friday evening, but no complaints there as we received superb service and the staff made us feel at home.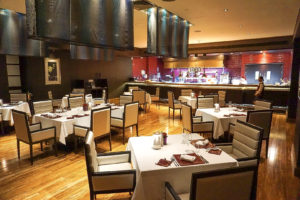 FOOD: I began with warm house made breads; sour dough, onion & brown bread which was fresh and yummy. For appetisers I ordered the classic prawn cocktail, seared scallops, the Burrata salad & foie gras terrine, all Capital Grill favourites. Every dish was prepared to perfection and presented beautifully; scallops were delight and is a fast selling dish according to the manager. I really enjoyed the classic prawns cocktail served in beautiful glass full of ice with colourful toppings. The best part was that each dish was decorated with edible tangerine flowers from France. I really liked the presentation and my palate enjoyed the flavours without being overwhelmed by them.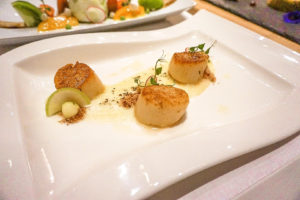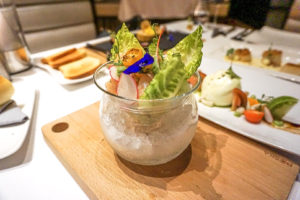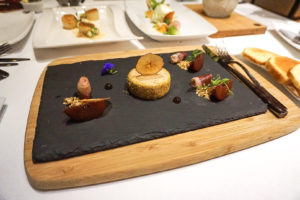 For mains I ordered the signature john stone tenderloin with port wine sauce and the Wagyu ribeye with peppercorn sauce along with grilled seasonal vegetables,  asparagus and garlic mashed potatoes as sides. The tenderloin was good but I really enjoyed the ribeye steak as it literally melted in mouth. Ribeye is one of my favourite cuts as it has a good balance of flavour, tenderness and juices, and although a tad pricey, this Wagyu is well worth its price. Make sure to not order your steak cooked beyond medium, especially if it is a leaner and meatier cut like the tenderloin.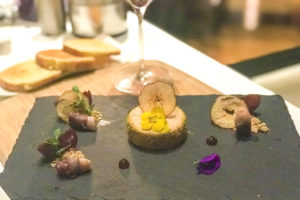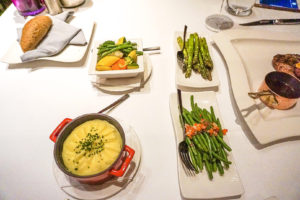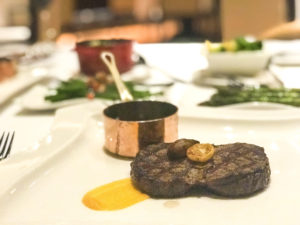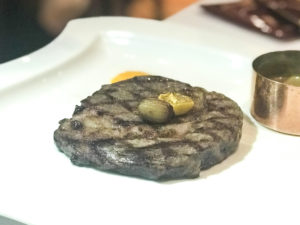 for dessert i tried flower pot which is their signature desert, flower pot is an alternative take on tiramisu served in small fish bowl with mocha coffee dust and colourful tangerine flowers and it was so yumm and also looked fantastic. The other desert we tried was chocolate fondant and yes it was one of the best fondants I've had, a brownie filled with melted chocolate paired with a fantastic scoop of vanilla ice cream.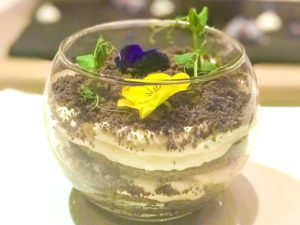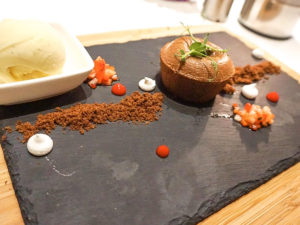 Note the restaurant is open only for lunch from 6.00 p.m. to 12.a.m.
For reservation & table booking  Click Here
---
Location: The capital grill is located in Dusit thani hotel abudhabi at muroor road
---
Follow my UAE & world adventure on instagram @faridaisrail