Abu Dhabi & UAE is famous for endless sands and desert safari but there's a lot more to do in desert beside camping & safaris. Those of you who know me for real, or following me through my social media channels know how much I Love traveling & exploring outdoors, As been outdoor girl I am always on look out to try new things and explore the beautiful world around me, Recently I got chance to explore silent wild mangroves in ABU Dhabi .
Mangroves in UAE? yes u read it right !! i reacted same  when first i heard about mangroves , but  those of you who doesn't know Abu Dhabi is Home to thousand of acres of mangroves on its beautiful coastline and closest to me was eastern mangroves swamp. And what better way to explore mangroves than kayaking. Checkout my first mangroves kayaking experience through my I phone.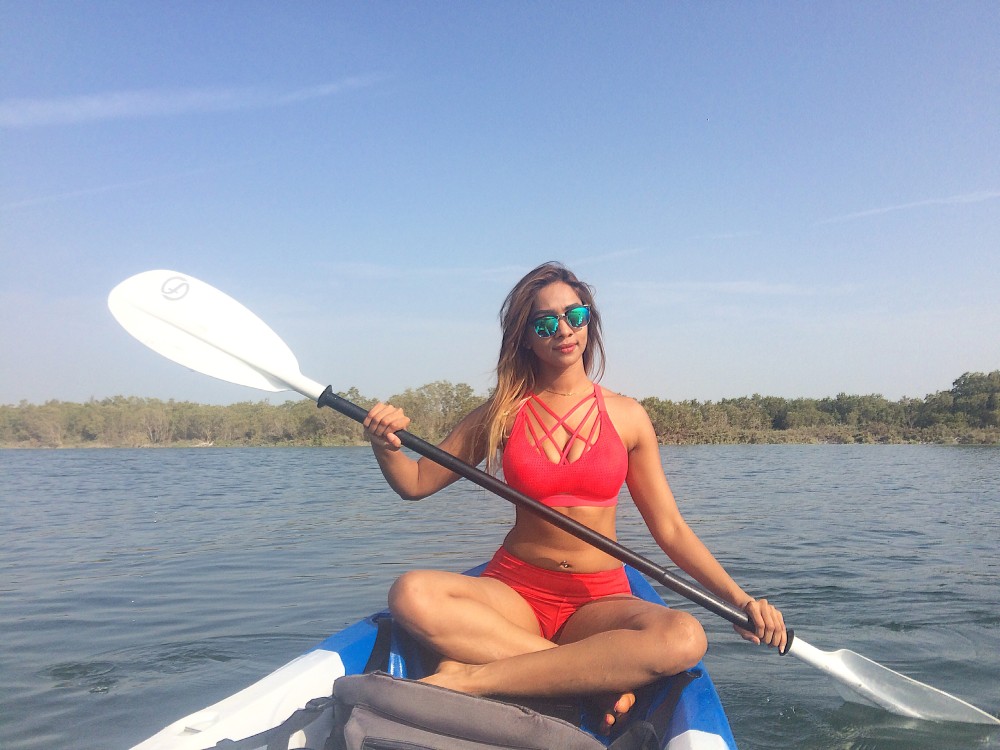 I arrived early morning at 7.00 a.m. with couple of friends at Anantara eastern mangroves Hotel & spa, and after wandering around the place and clicking few picture we headed to our pre-booked kayak to mangroves. Water was calm and it was beautiful weather to maneuver and paddle around. We paddled in main channel and narrow natural channel under the full canopy of the eastern mangroves till mangrove national park.
The water was crystal clear and we could see small fishes darting around the mangrove trees. We paddled around 2 and half hours until sun was strong.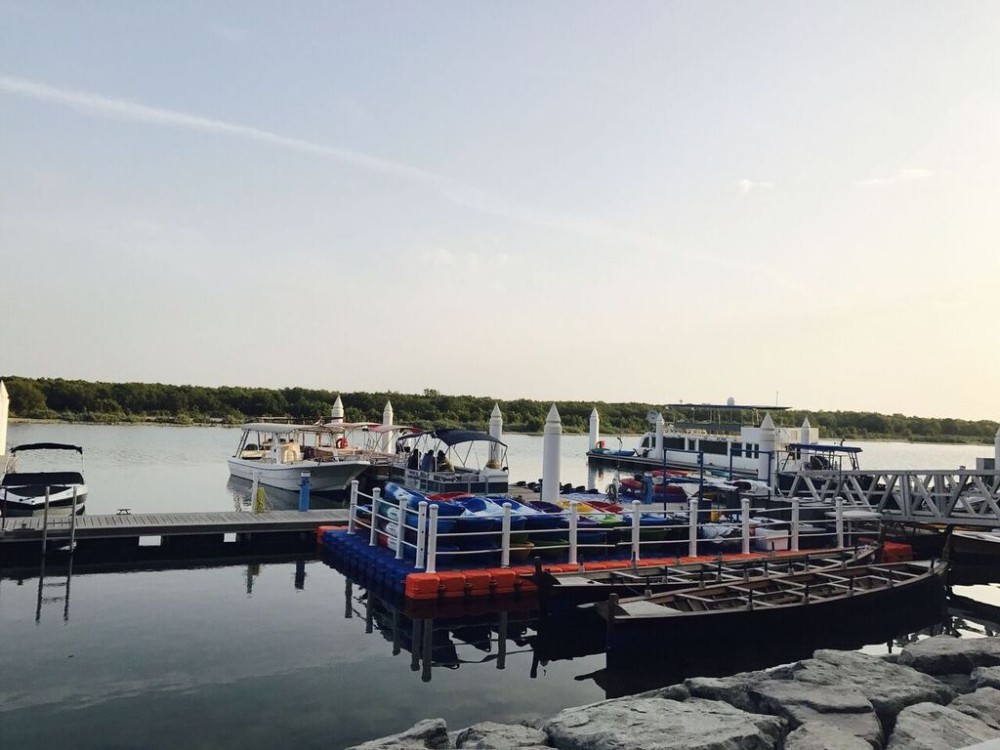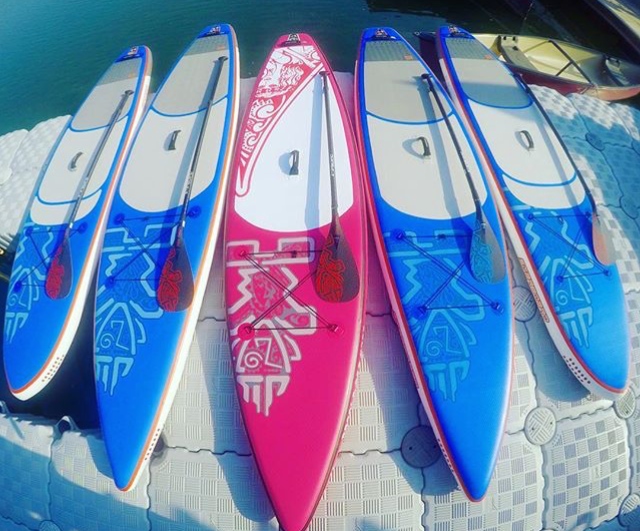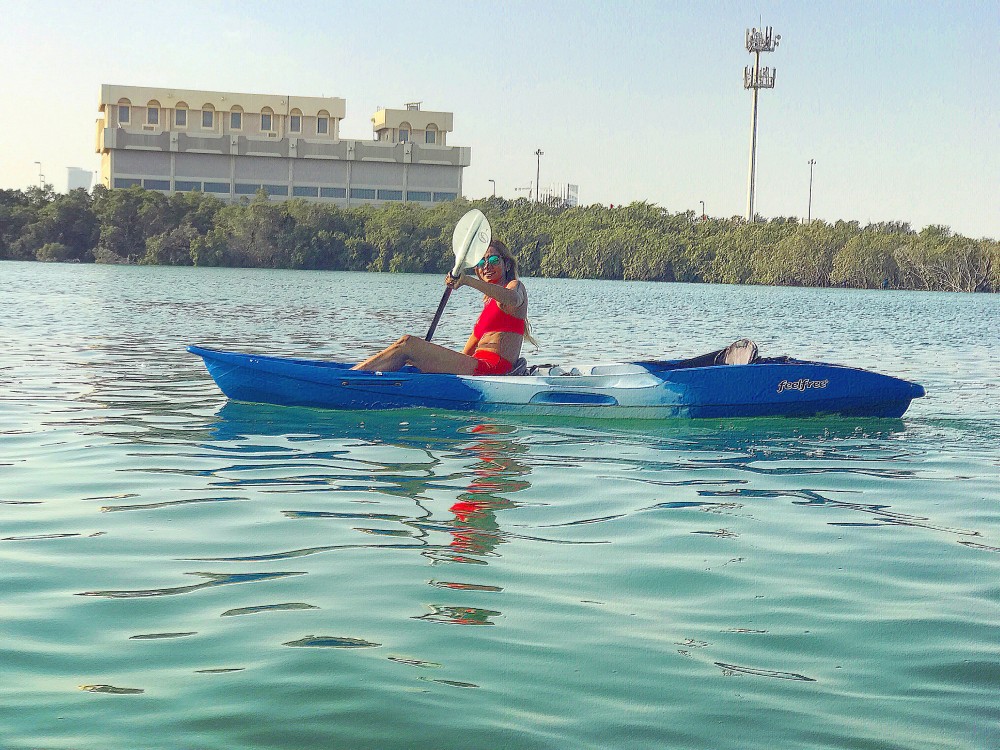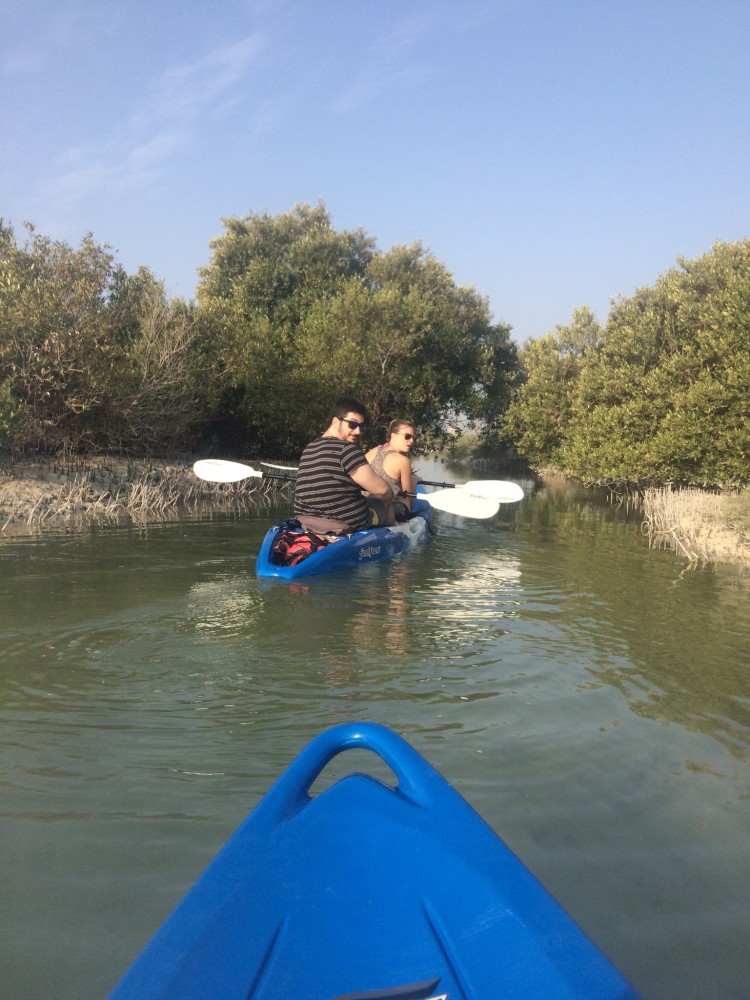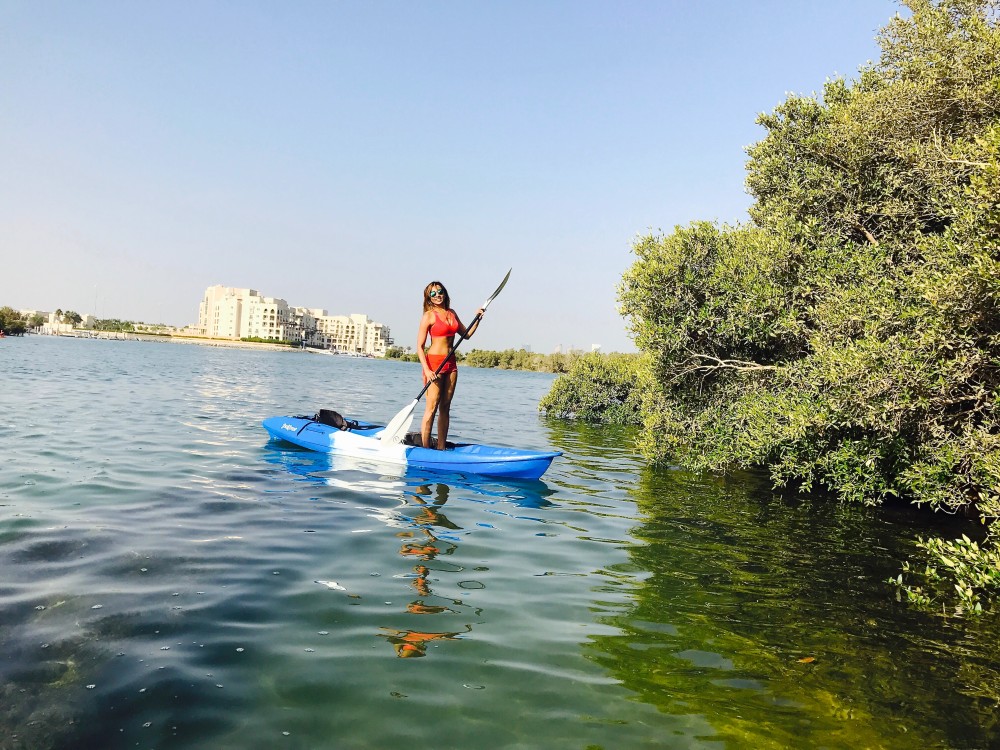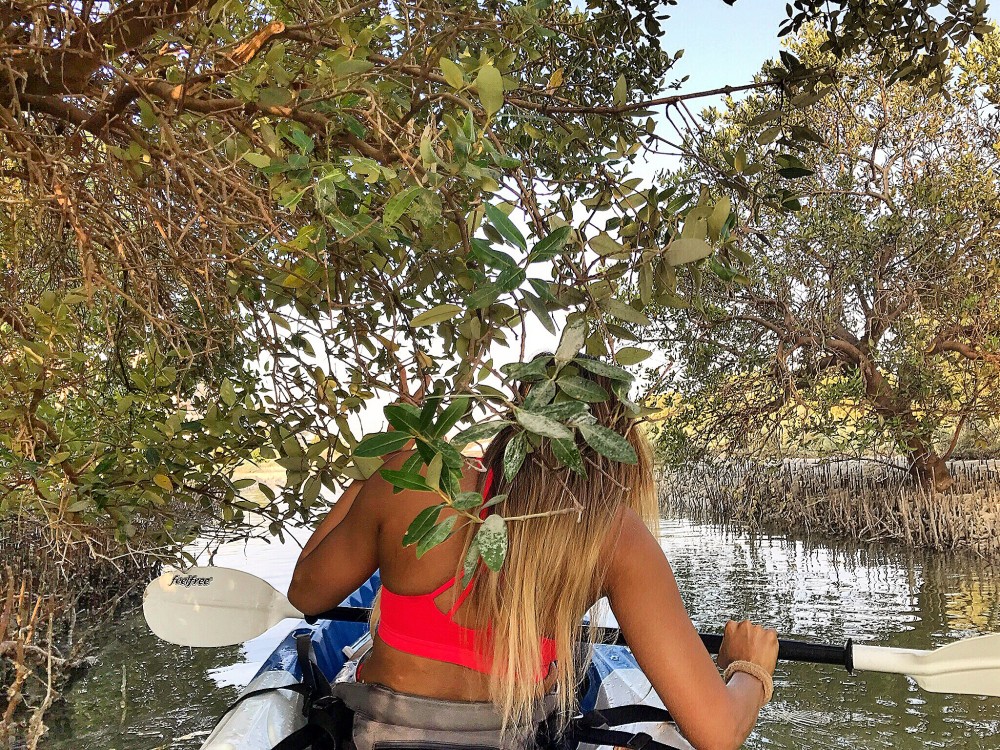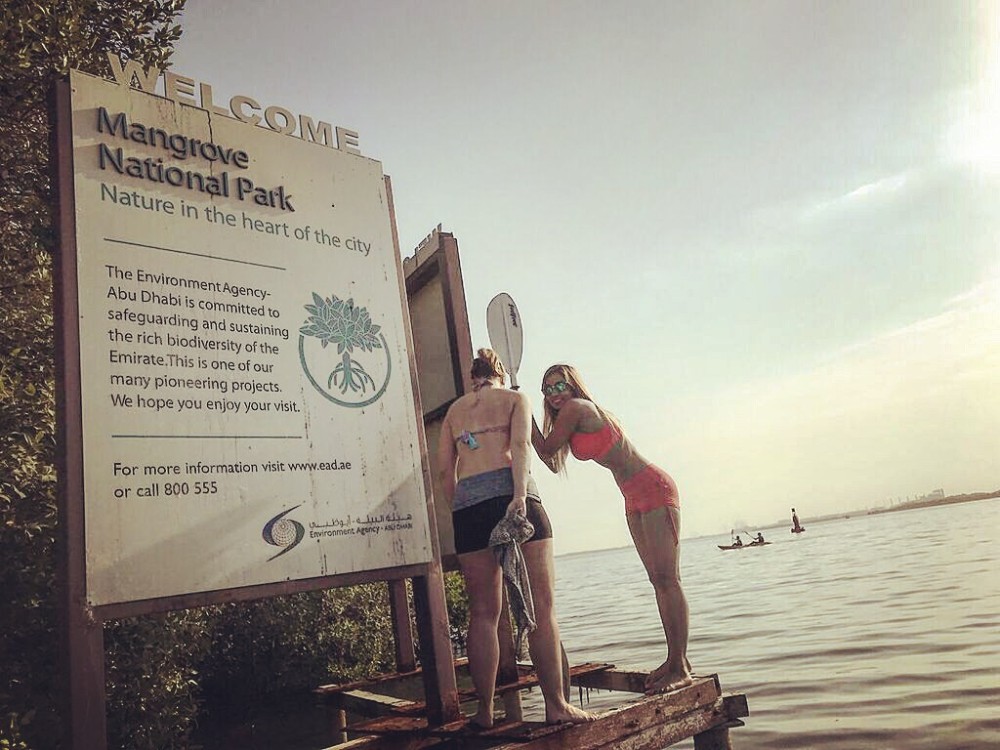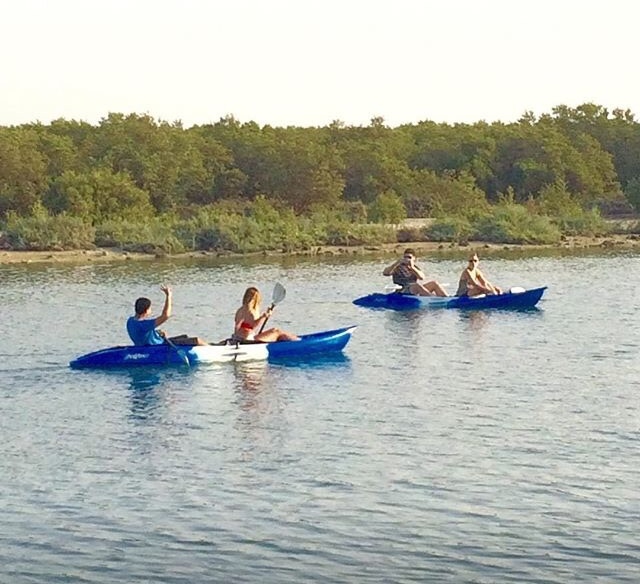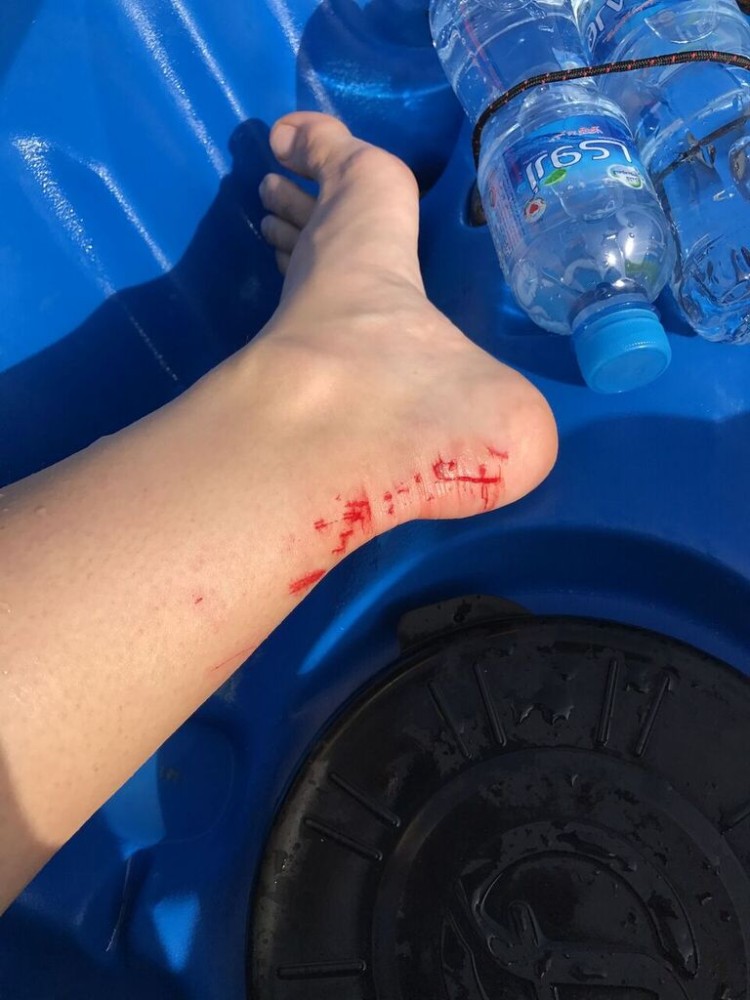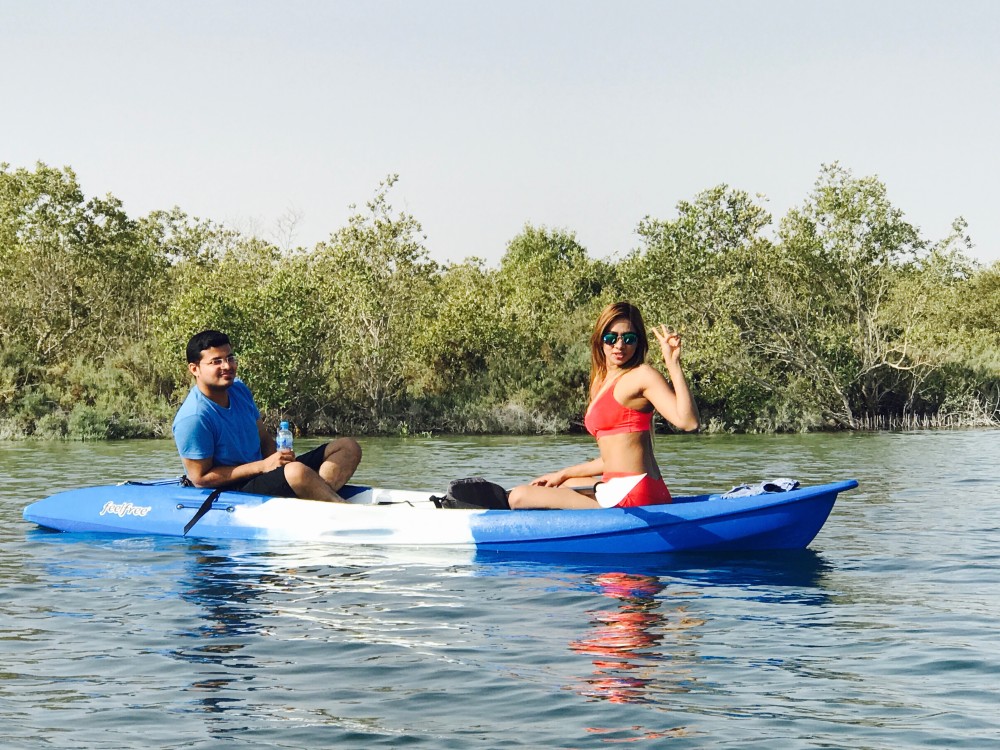 "Kayak can take you to places other boats can't take"
So if you are looking out for some fun active outdoor activities in Abu Dhabi or UAE paddle your heart out on kayak and splash through beautiful narrow channels in breathtaking mangrove forest tunnel and experience the real adventure.
What do you need?
Kayaking is very simple activity, all you need is an access to a kayak, paddle and life jacket (PFD) and other normal out door stuff e.g. sunscreen, hat, sun glasses & water bottle. If you are doing it first time or as beginner you can learn the basic and start with double kayak or kayak with someone experience or can join some group kayak.
When to Visit?
The best time to paddle around is early morning or late afternoon when the sun is not as strong, u can paddle independently or join a guided expedition.
What to wear? Prepare to get bit wet so dress accordingly, you can wear some comfortable clothes or swim wear.
Where? I booked my rental kayak through Hydro Marine sports
Location: Anantara eastern mangrove hotel and spa, Abu Dhabi. Cost: 160 for double kayak & 110 for single kayak.  Email or call them to do advance booking , you can also find them on Instagram & Facebook .
🙂 P.S STAY HEALTHY STAY BLESSED 🙂